Jeff and I have been making salads ever since we got home. I thought we would eat a lot of vegetables in Hilo, but we ended up eating fruit mostly, so we've been on a "big salad" binge. Elaine would be proud.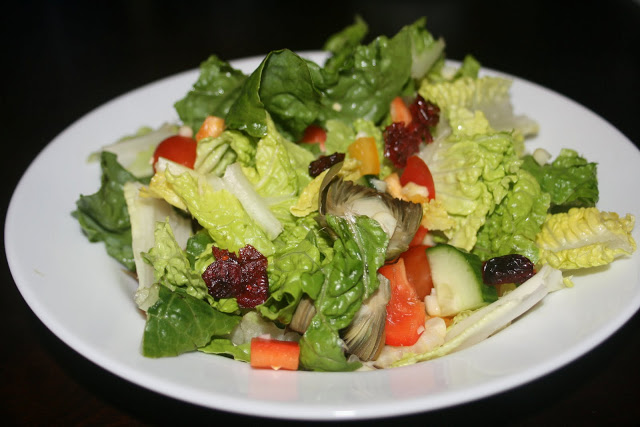 This one has romaine, red bell peppers, cucumber, dried cranberries, fresh corn off the cob, artichokes, Asiago cheese, and tomatoes.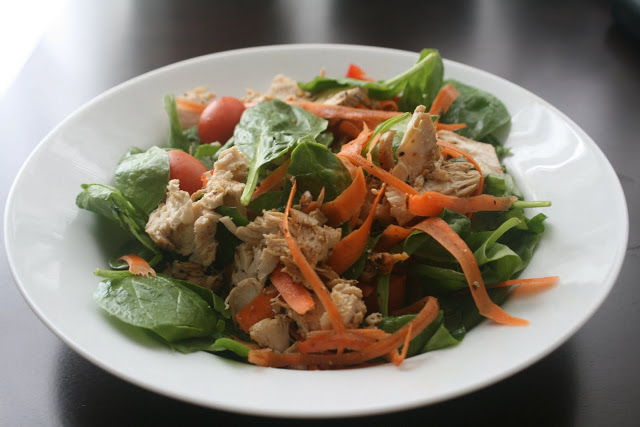 This one has spinach, shredded carrots, roast chicken, plum tomatoes, and red bell peppers.
I make my own dressing using strawberry balsamic vinegar, olive oil, Dijon mustard, garlic, salt and pepper.
What are your favorite salad toppings?