My mother's friend and fellow quilter, Roberta, invited us to her home to make laulau for the upcoming birthday party. Jeffery and I went along to learn how to do it for the wedding.
Laulau is a traditional Hawaiian dish typically consisting of salted pork wrapped in taro leaves, then wrapped again in ti leaves and tied together. It is then baked in an underground oven called "imu" or steamed on the stove.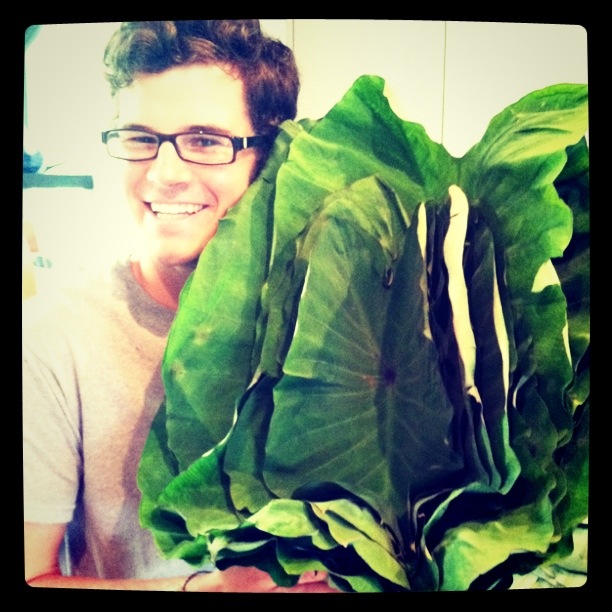 Jeffery with the taro leaves from the store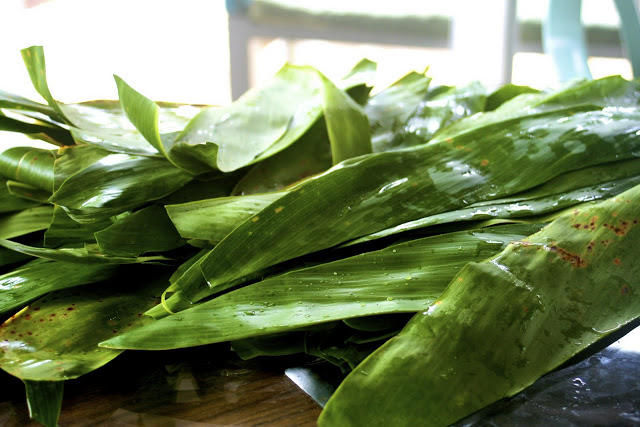 First, we had to harvest and prep the ti leaves from the garden. The stalk and center core of each leaf is trimmed away, then they are washed. (We used over 100 ti leaves to make 94 pieces of laulau.)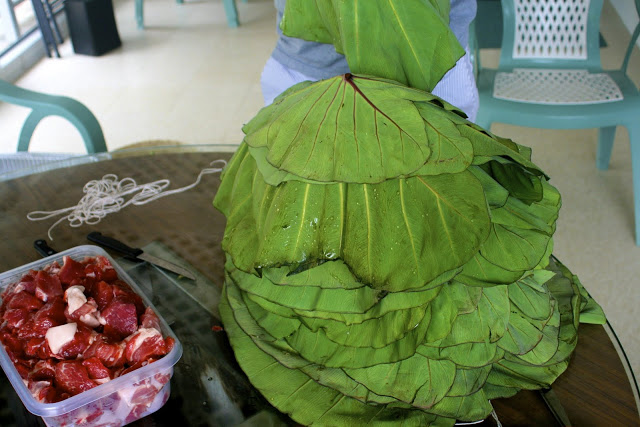 Taro leaves, pork, and string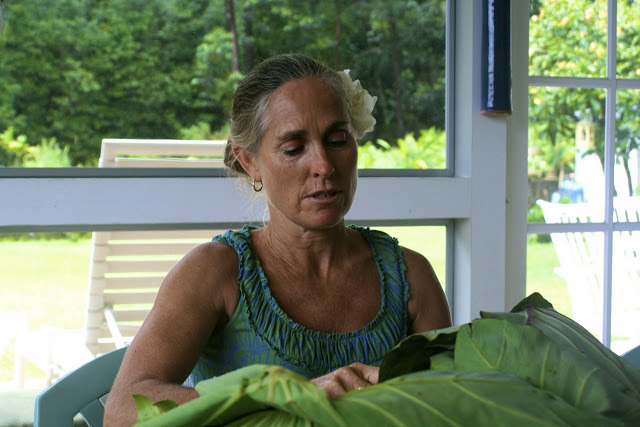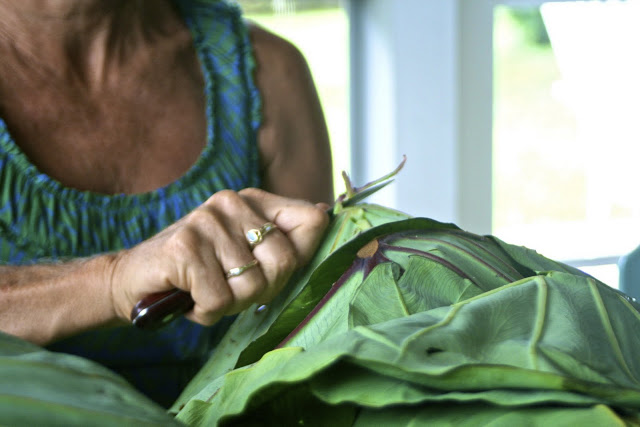 My mother trimming the taro leaves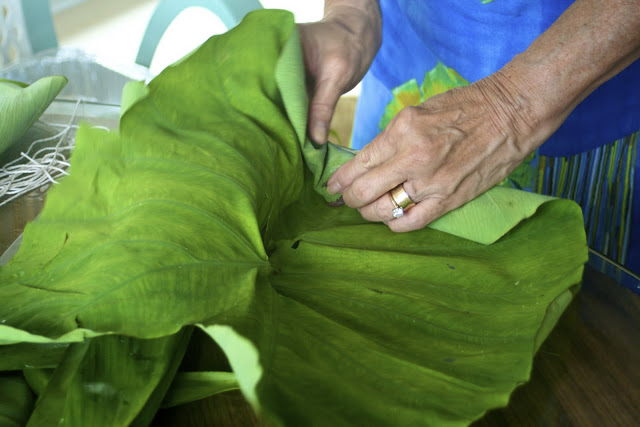 Roberta wrapping the pork in taro...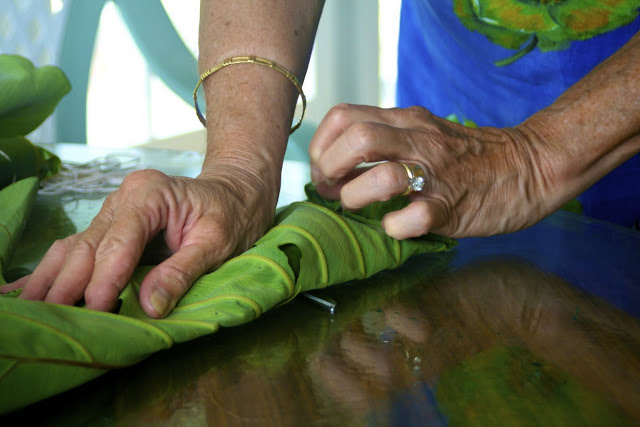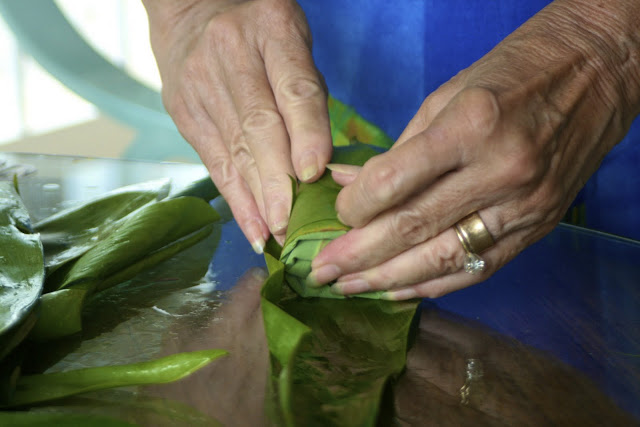 ...and tying it with string.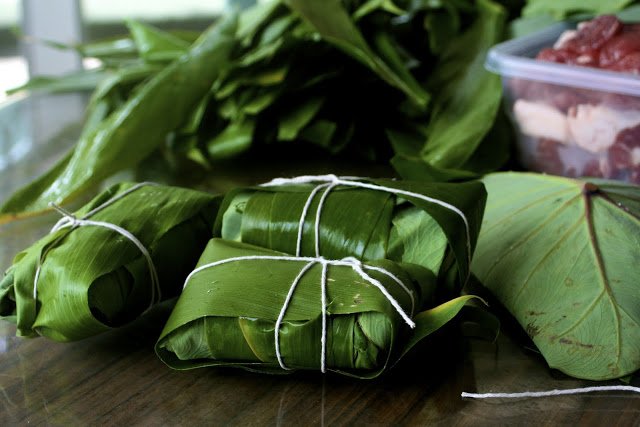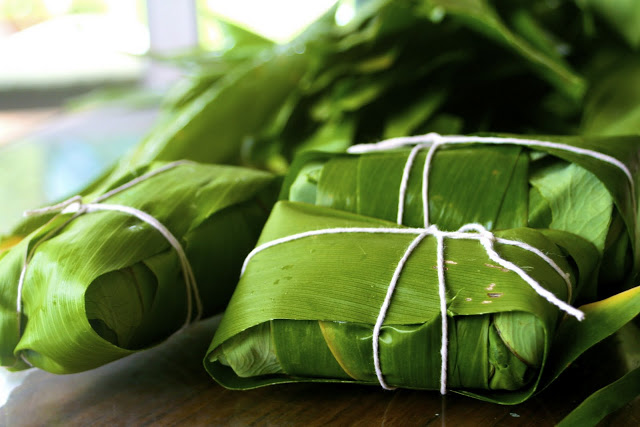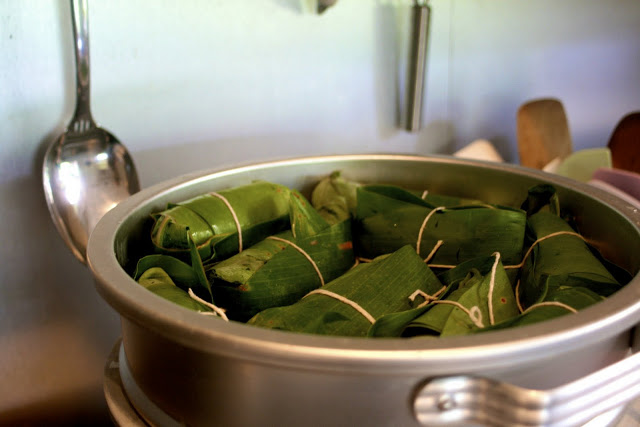 They're still cooking. I'll let you know how they turn out.