Yesterday we drove through downpour and pygmy forest that is Hawaii Volcanoes National Park, and up and over 4,000 ft elevation to South Point, the southernmost point in the U.S.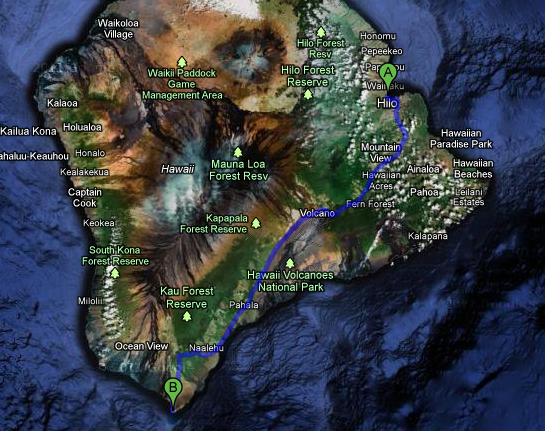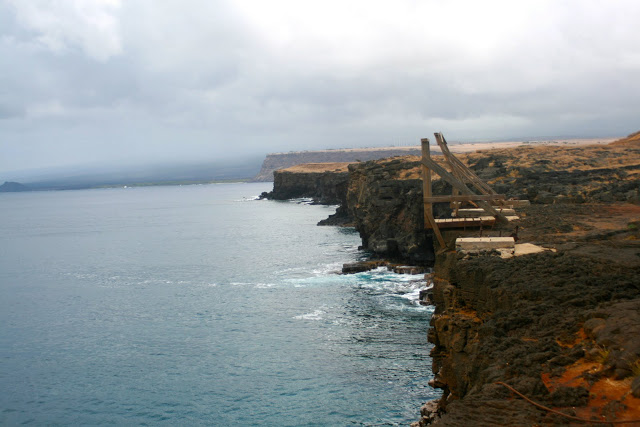 There's a sheer, 35-foot cliff and a rusty ladder to climb back up.
So, of course, we jumped.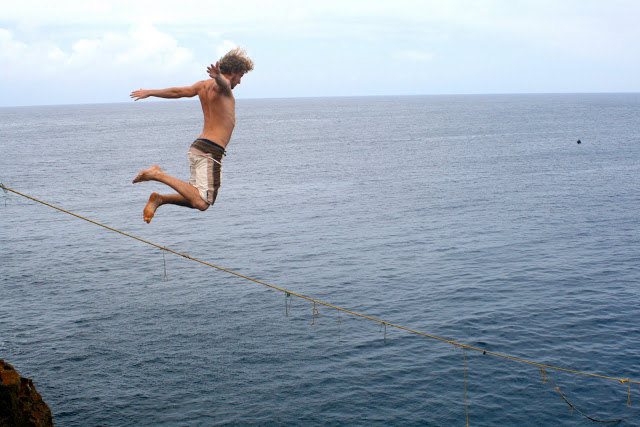 The water was warm, the sun was hot on our backs and there were dolphins.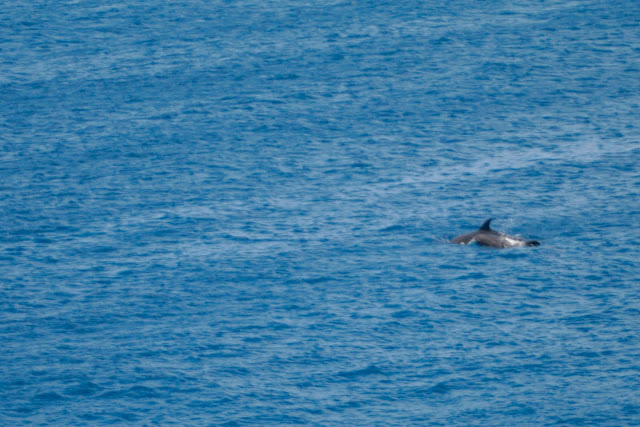 My camera ran out of batteries, but I was able to snap an instagram of the South Point wind farms on our way back.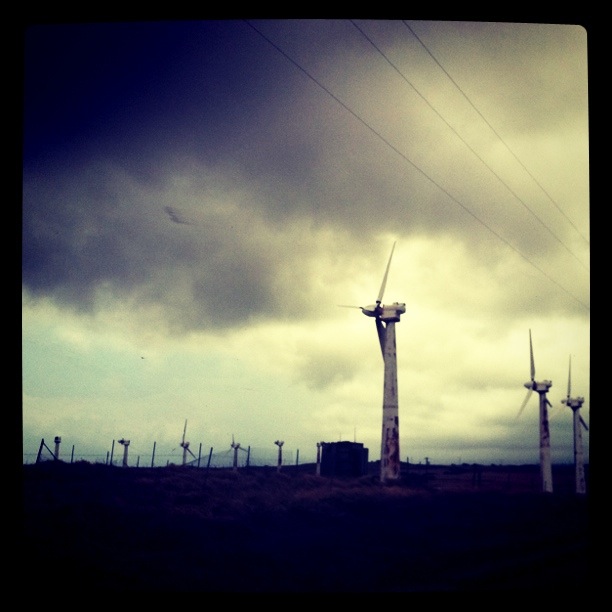 (Note: the handsome blonde gentleman is my childhood best friend, Devin who has been WWOOFing [willing worker on organic farm] for my parents for the past three months. )