It has been overcast in SF for over a week, and the other night Jeffery finished working around five and we walked to the bank. As we were walking we could see blue sky peeking through the grey up ahead, so after the bank we decided to walk to where there was sun. It led us down Polk street where we wandered in and out of hardware stores, consignment stores, and a little jewelry shop.
Zee Continental Jewelry is run by a very nice husband and wife duo who welcomed us into their shop and told us a stream of stories. Even though it was late in the day, they certainly weren't trying to get us out of there. We started talking about wedding bands and they brought out an old comfort fit white gold men's band that was all scratched up. They were planning to melt it down, but we liked it, so they shined it up, re-sized it, and sold it to us at cost. I had our wedding date engraved on the inside and I can't wait to give it to Jeff!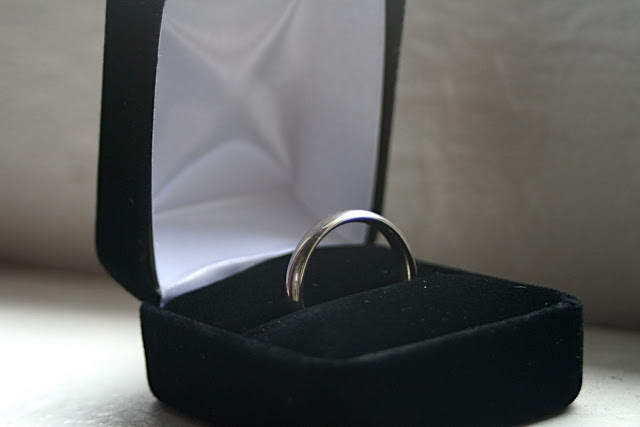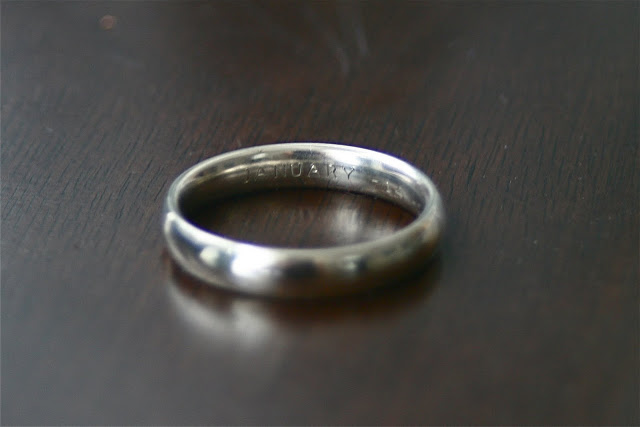 I also decided to have my ring cleaned and re-sized. I've been putting it off for years, but with the wedding coming up in less than 6 months, there's no time like the present.
I've thought a lot about what kind of bride I want to be on my wedding day. I want to be easygoing and happy and not let myself get stressed out over the little things. I recently realized that my actions while planning also shape the kind of bride I am. And so far the decisions have been effortless. Jeffery and I have always been a bit impulsive in our decision making, which is much better than agonizing over them. I bought Jeffery the first ring we saw and liked. And now it's done. And I can move on to the next step.
Oh, and my orchids are blooming!