For my second local business feature I am showcasing Church Street Flowers, which is right around the corner from my work. I walk past it every day on the way to the bakery, and every time I do I look in to see the faces of smiling girls surrounded by flowers. The shop is very small, but packed with every variety of flower you can imagine, and bursting out onto the sidewalk.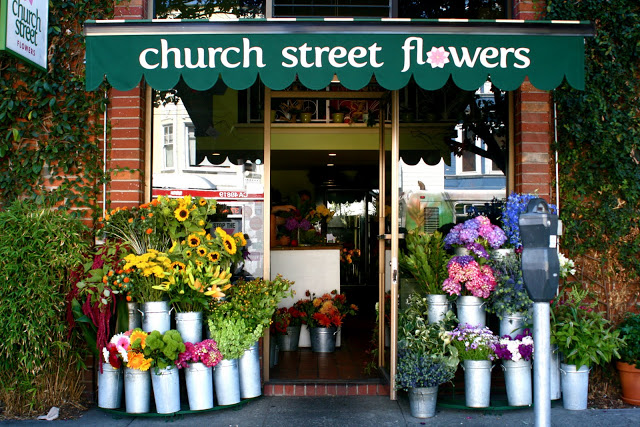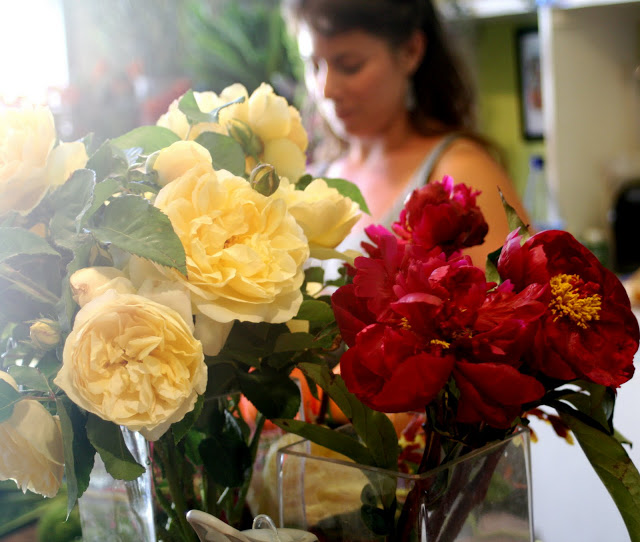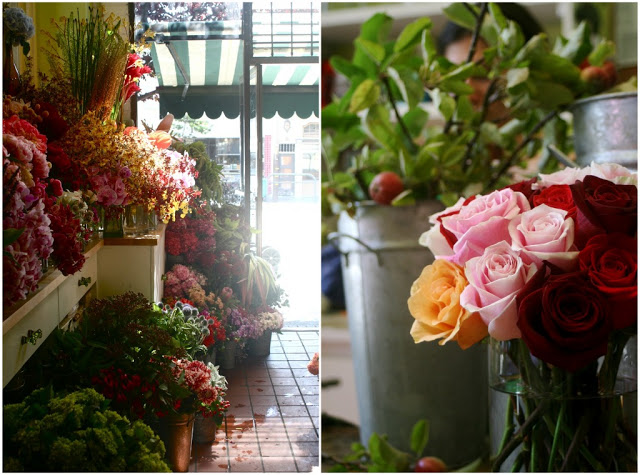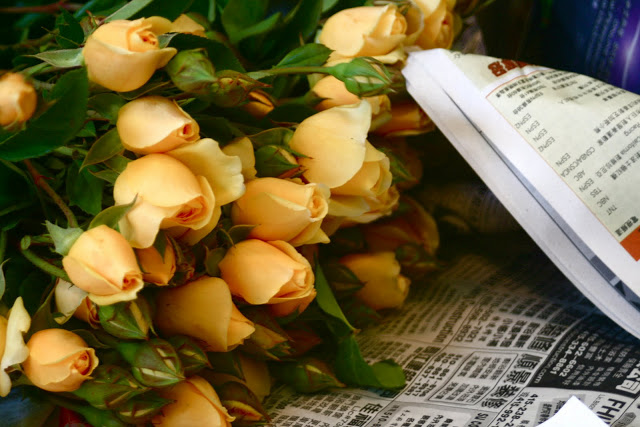 They purchase all of their flowers from the San Francisco Flower Mart, and try to be green by buying as local as possible. They know the vendors and their families and want to support them. One unique thing about Church Street Flowers is that they do business big and small and everything in between. They will sell one stem for a dollar or do the arrangements for an entire wedding.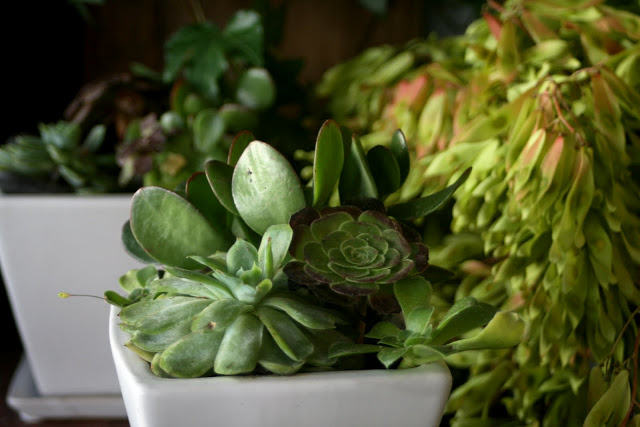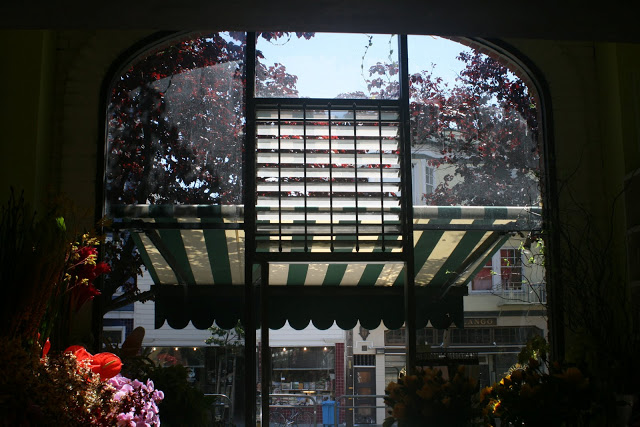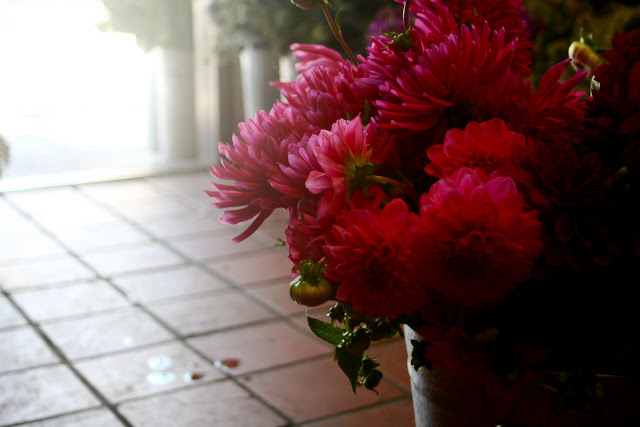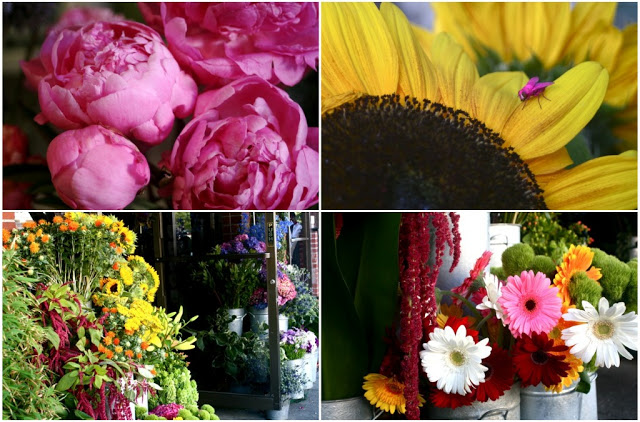 When I was taking photos I came across a hot pink fly! (Top right)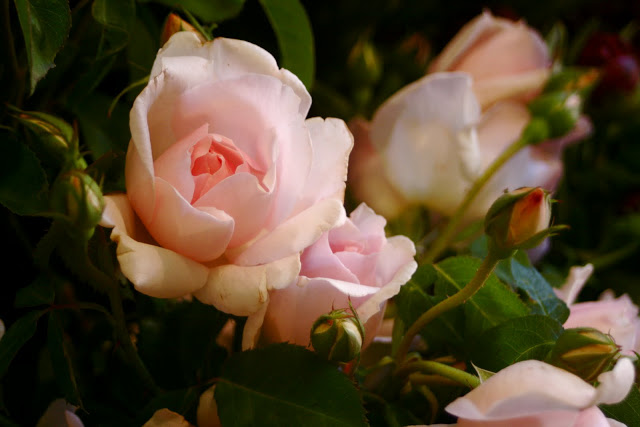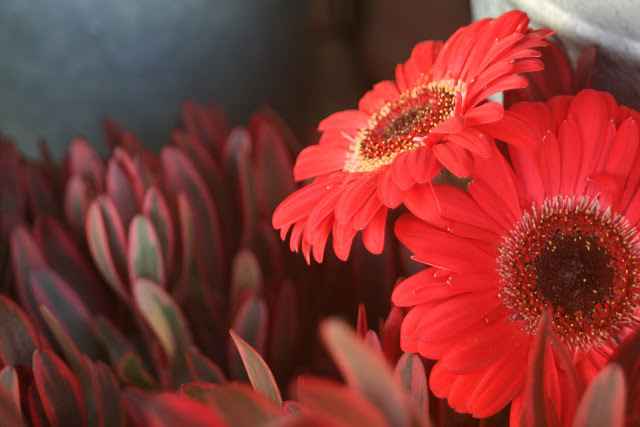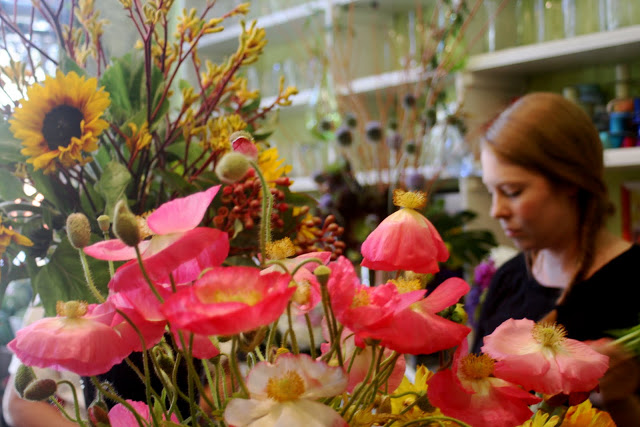 Brianna, Rachel and Stephanie all worked at the flower shop as employees before buying the business from their previous bosses and becoming small business owners themselves. They love being part of the local community and getting to be involved in the important moments in people's lives. Rachel told me what she appreciates most about the flower shop: "We get to be artistic every day, we get to make people happy, and we get to work with our best friends."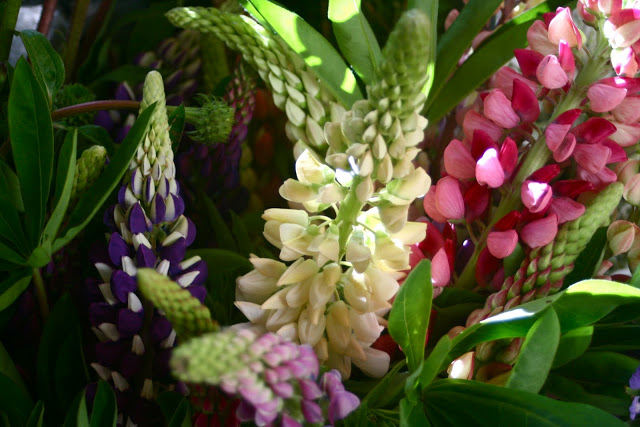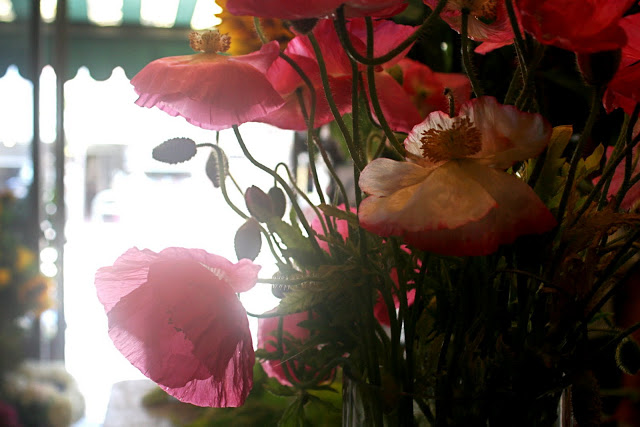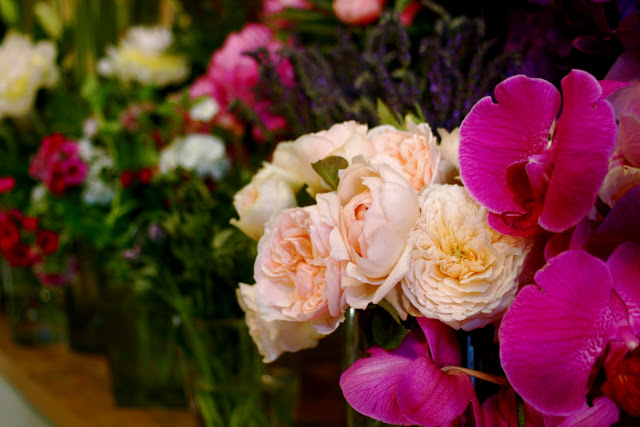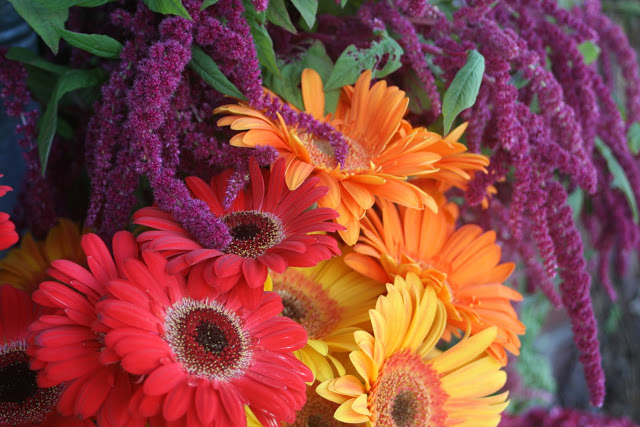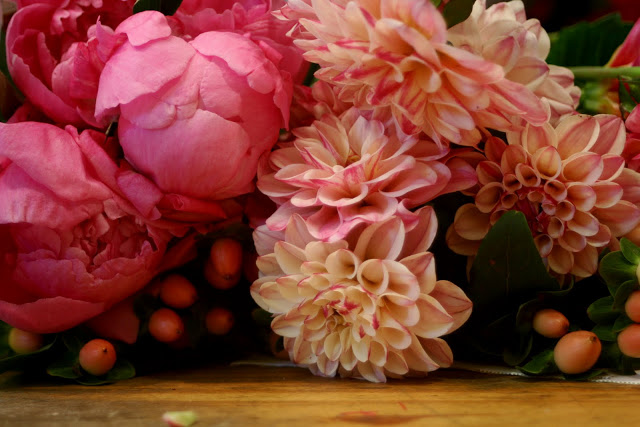 I spent a couple weeks visiting the flower shop to take photos, waiting for market days when the shop was full and waiting for sunshine to light up such a small space. Every time I was in there I had a hard time leaving. They were creating works of art before my eyes, and everything kept becoming more and more beautiful. Plus there is laughter and good conversation and it is such a warm and inviting atmosphere, it is like being surrounded by old friends.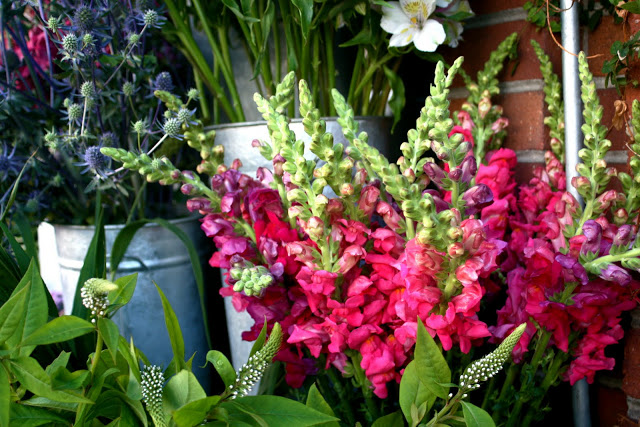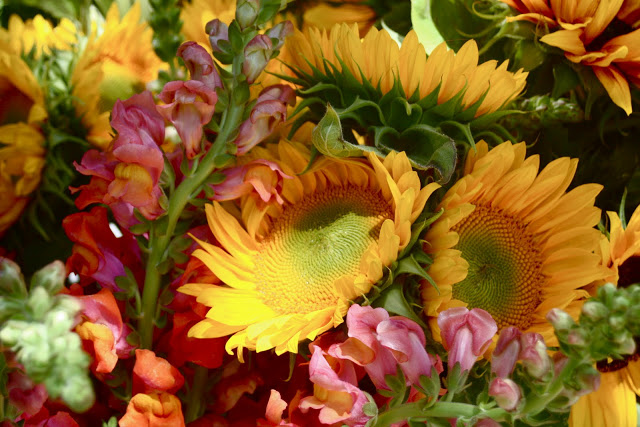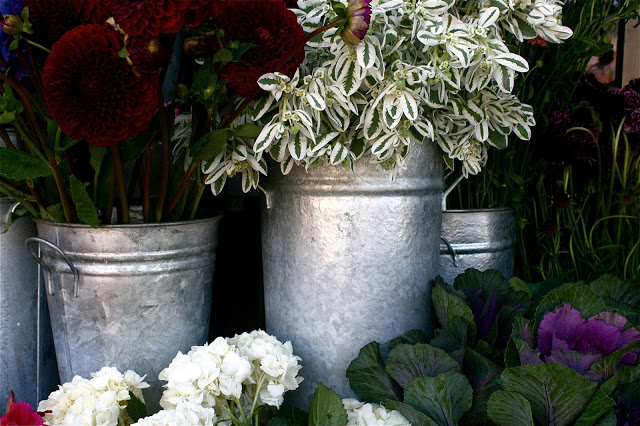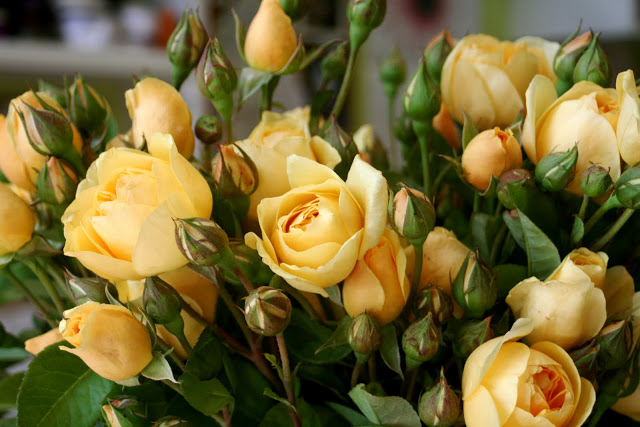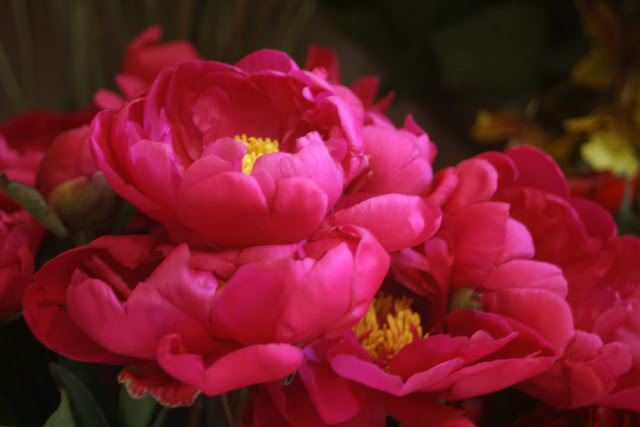 Thank you ladies of Church Street Flowers for sharing your shop with me. Your business is beautiful!