For my fourth local business feature I am spotlighting Aardvark Books. They have been on Church Street for over 30 years, and are a buy-sell-trade (like Crossroads).
Their selection is excellent and the guys who work there are friendly and helpful. And they know their books.
The book shop is packed with interesting San Francisco memorabilia. (Side note: I just noticed that Monet coffee table book, and I might have to go back for it, even though we don't yet own a coffee table.)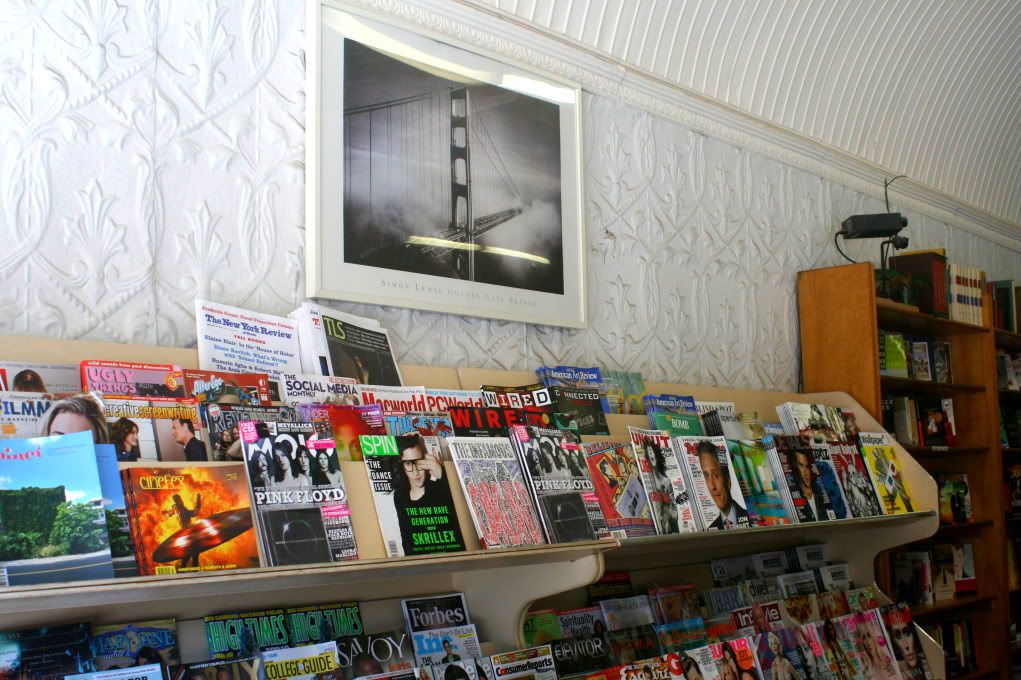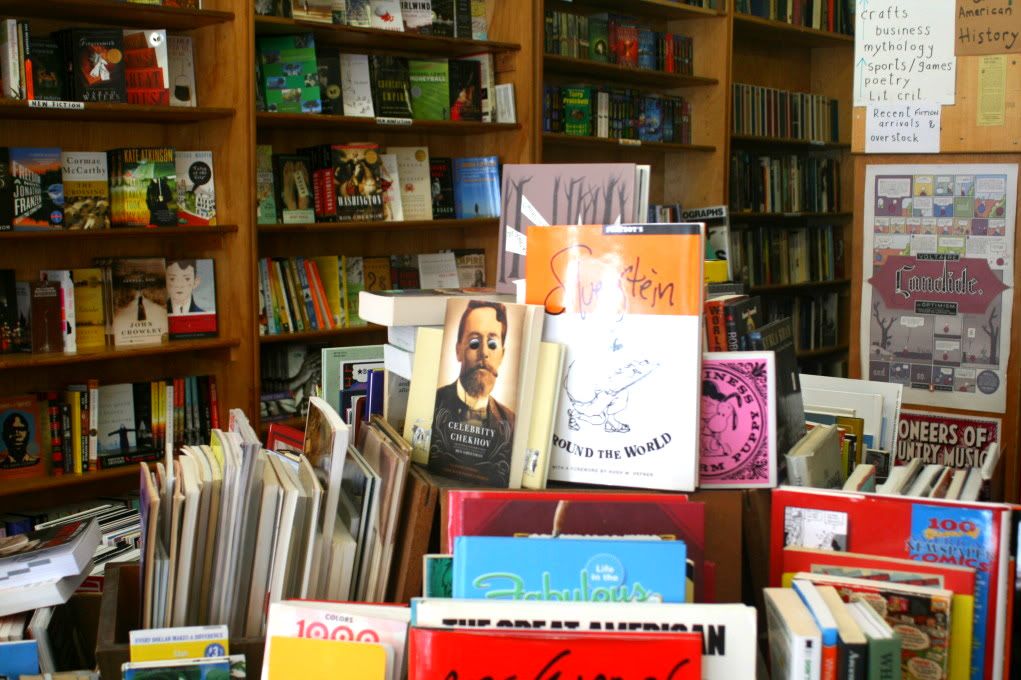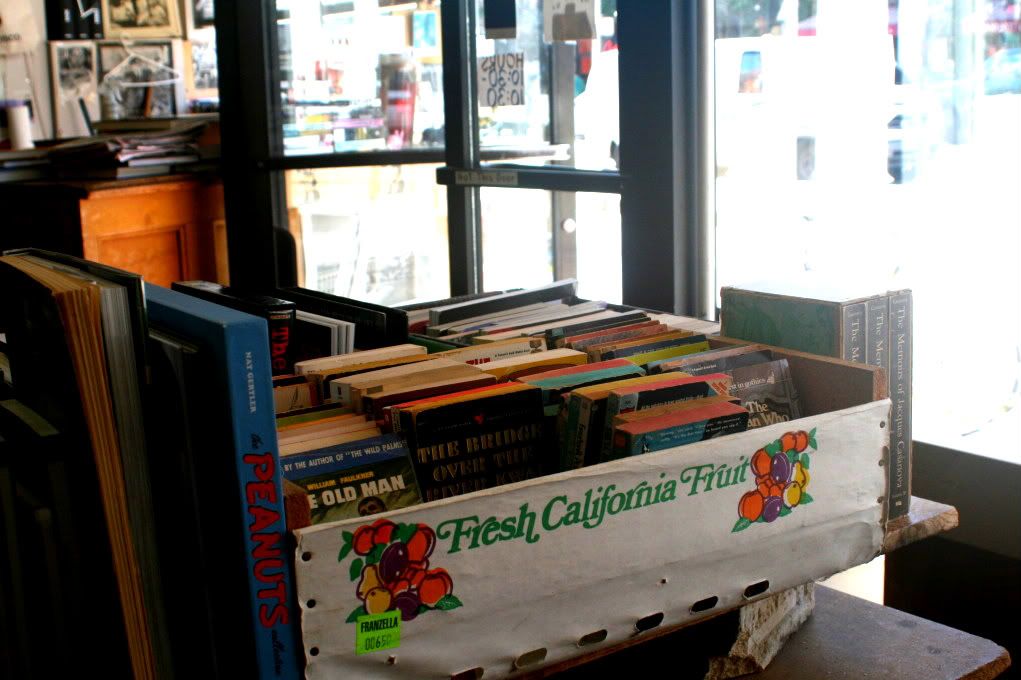 One of my favorite things about Aardvark Books is its only resident, Owen the cat. He spends most days sound asleep atop stacks of books in the window, probably absorbing Keats and Austen and Shakespeare through osmosis. Oh, the good life.