My parents were here for Thanksgiving and we spent two entire days together at Lee's house up in Sonoma County. Lee is Marina's best friend, she officiated at my parents' wedding, and she's coming to Hawaii to marry Jeffery and me as well. It was very generous of her to loan her home to my family for the holiday. It's been a while since we've spent a night out of the city (since July!) and the drive alone was spectacular. Even with grey skies the countryside was radiant.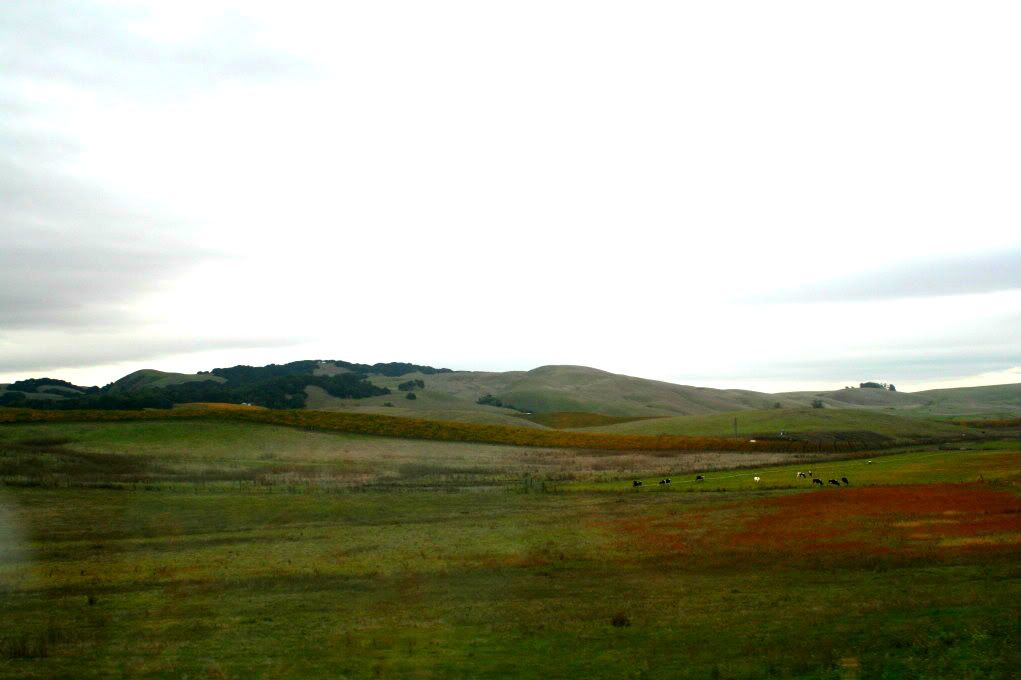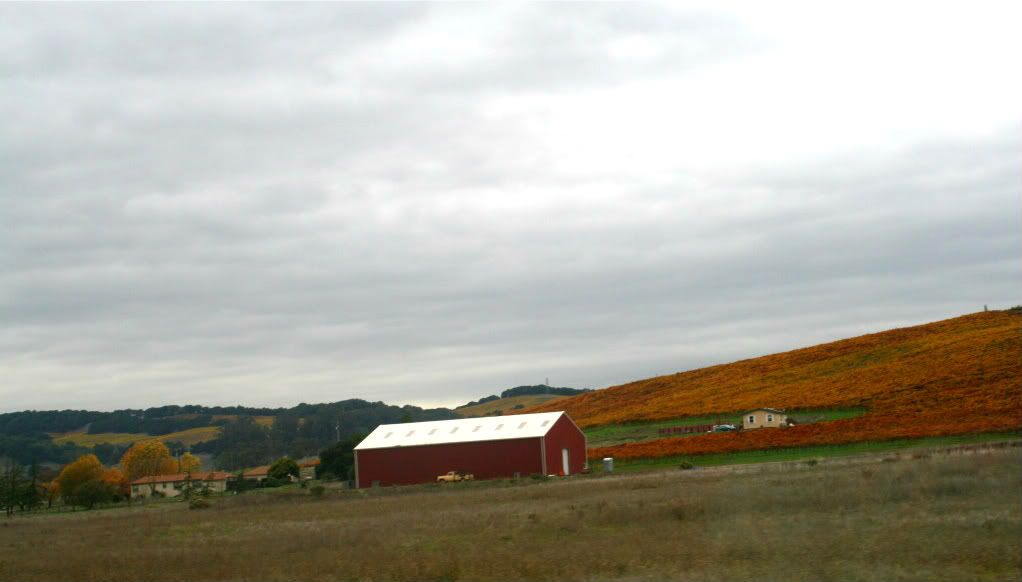 For dinner Wednesday night we ate posole loaded with chicken and hominy, yellow fin tuna poached in white wine with chestnut mushrooms, and a green salad with pomegranate seeds and persimmon. In the morning it was misting outside. It had poured the night before, and the sound of the rain hitting the roof and the crackling of the fire was a nice change from the usual fire truck sirens and squawking of crack heads.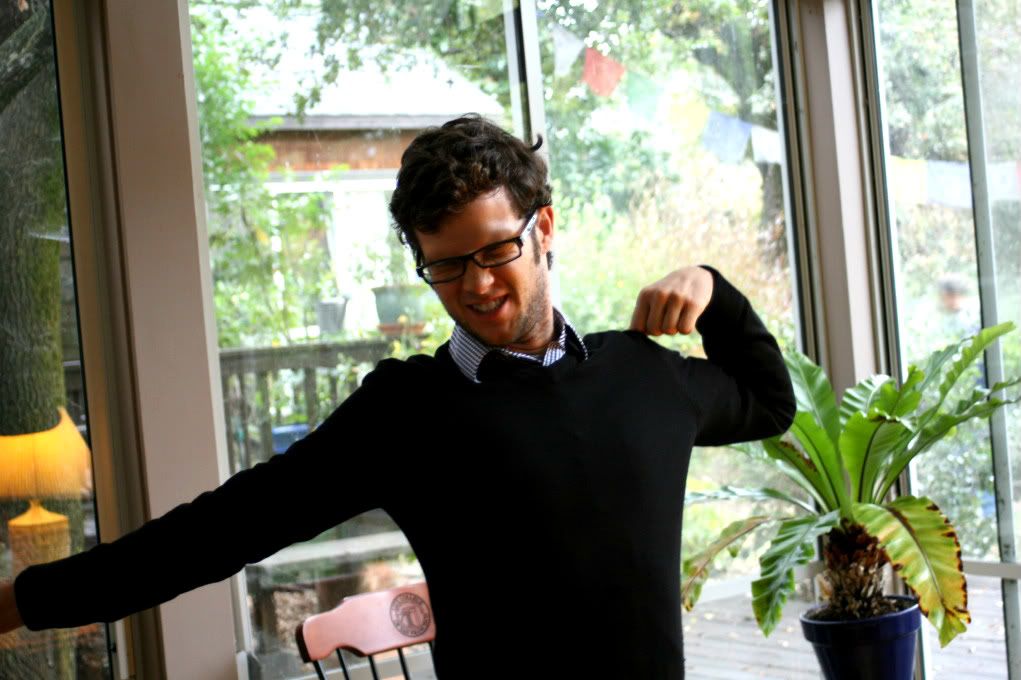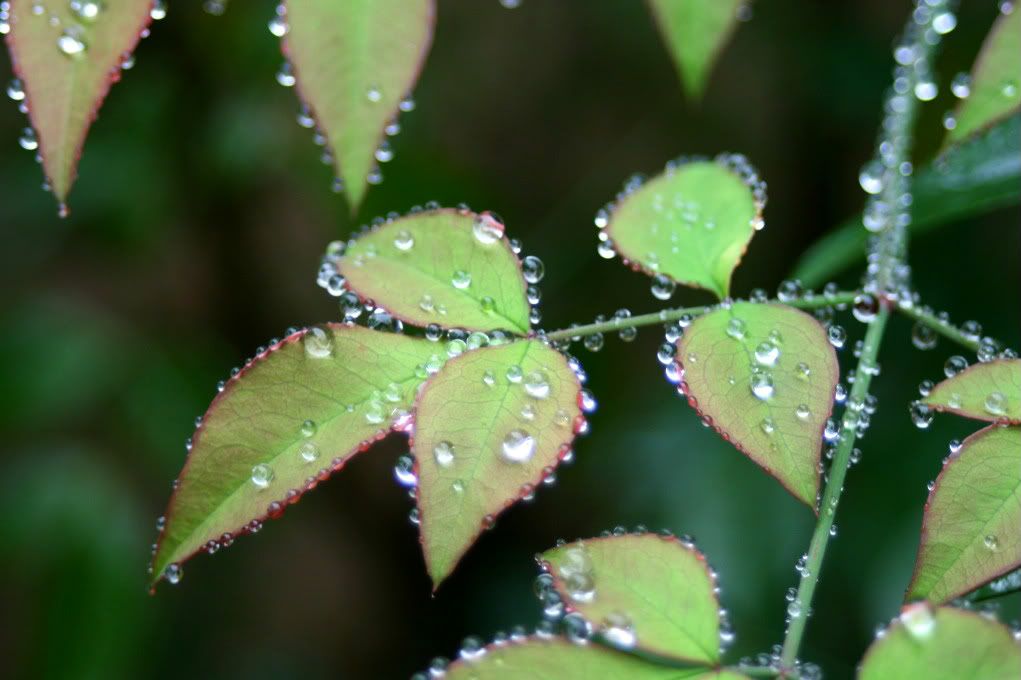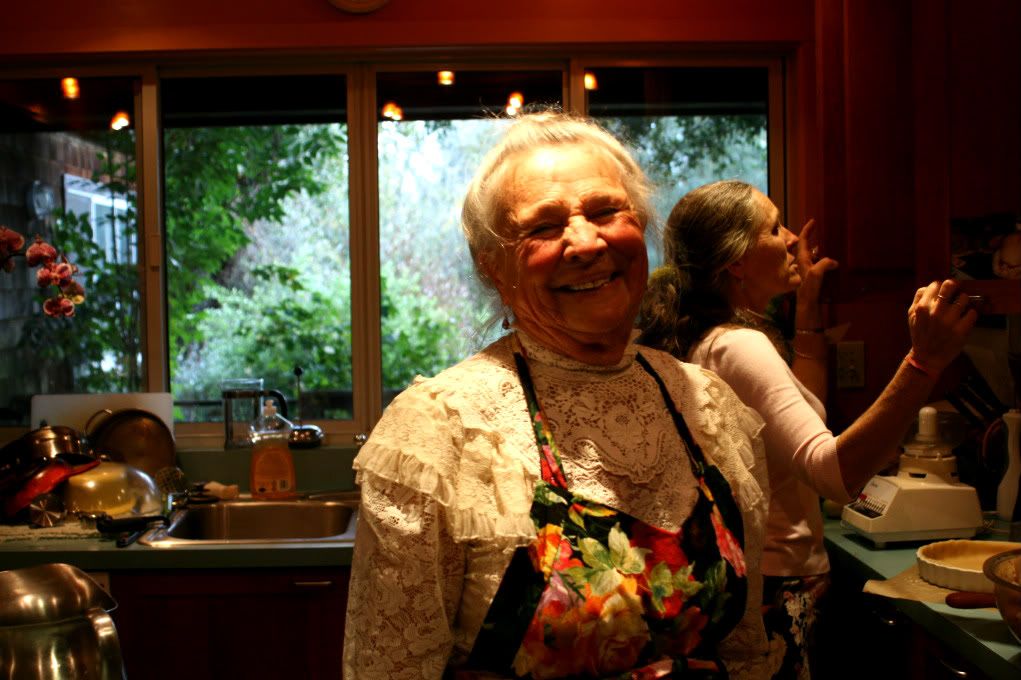 I spent the day cooking, eating, and reading by the fire with the football game on in the background. It may have been my favorite Thanksgiving ever.