We stayed in a guesthouse just outside the town of Kilauea on the North Shore. (
's a link.) When we arrived, they had champagne and chocolates chilling in the fridge. It was so much larger than it looks in photographs, with 20 foot vaulted ceilings and a wrap-around lanai.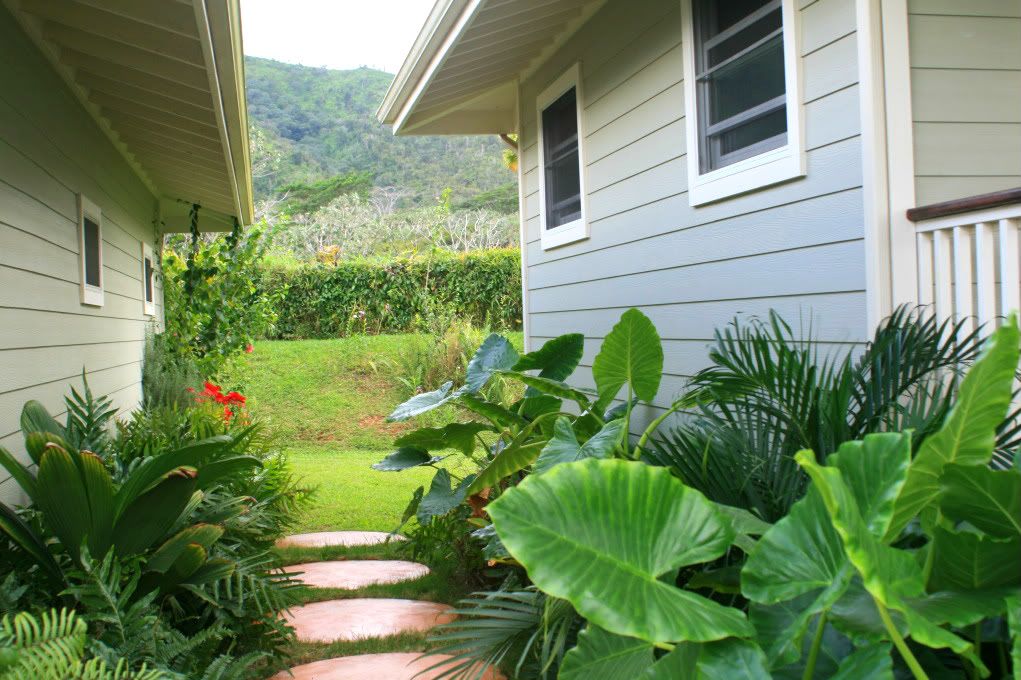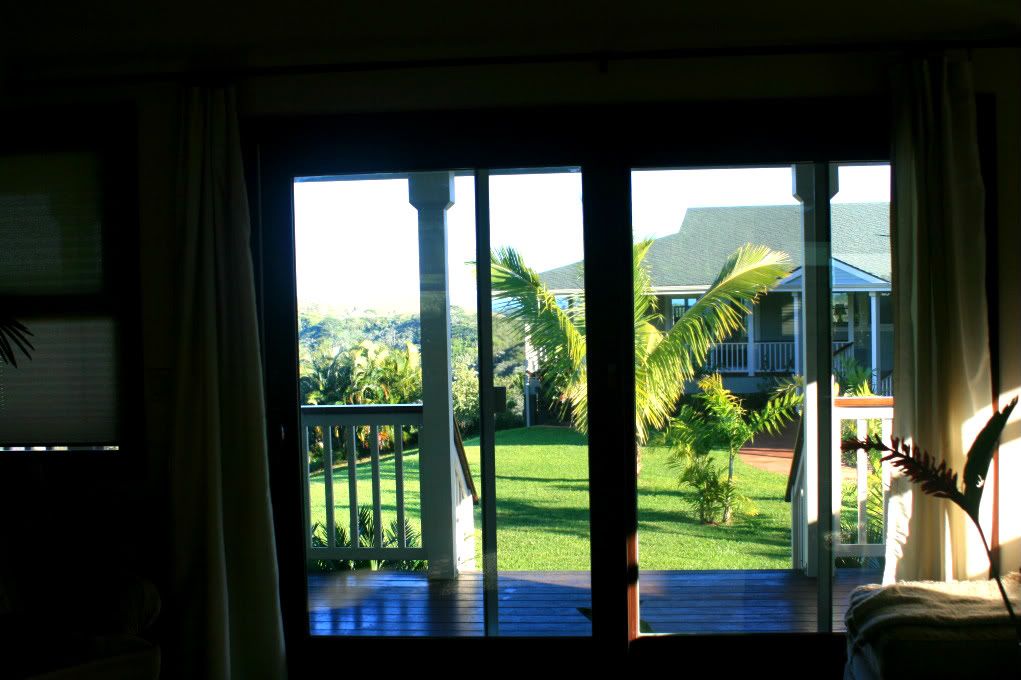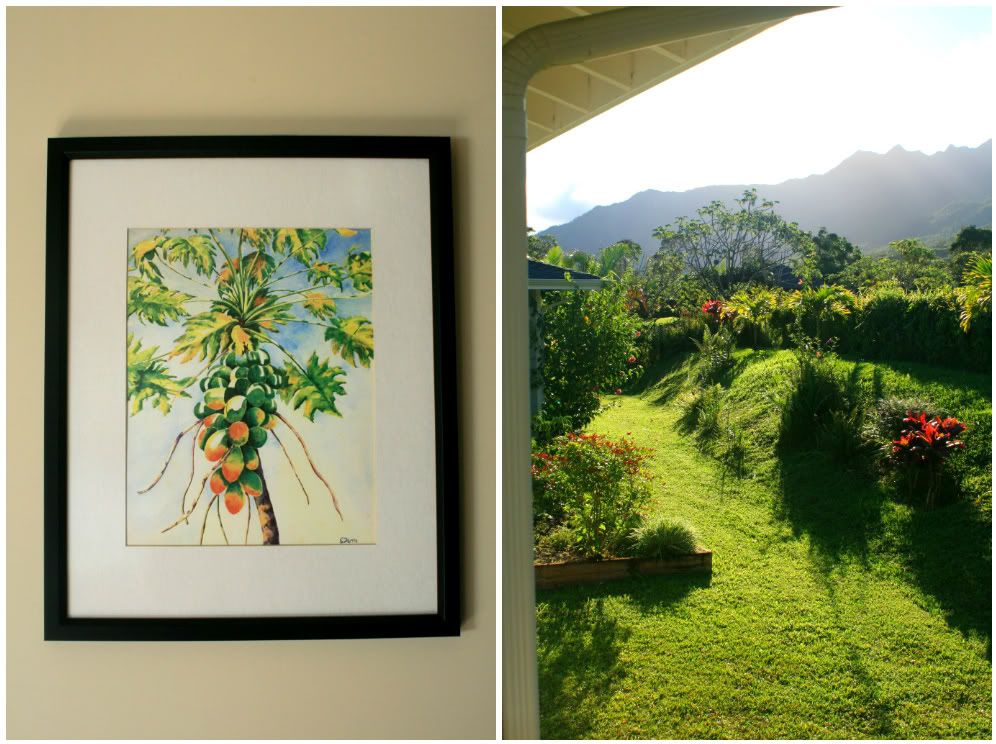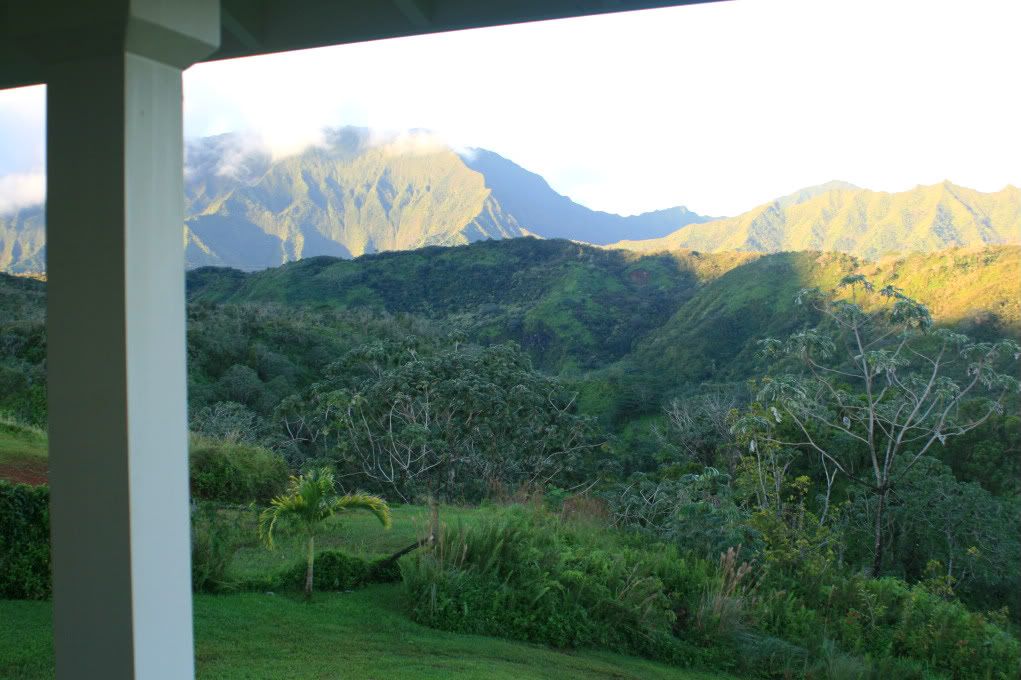 I love how the mountains change throughout the day.