I hosted a dinner party in celebration of Marina's birthday last week. There were ten people in attendance.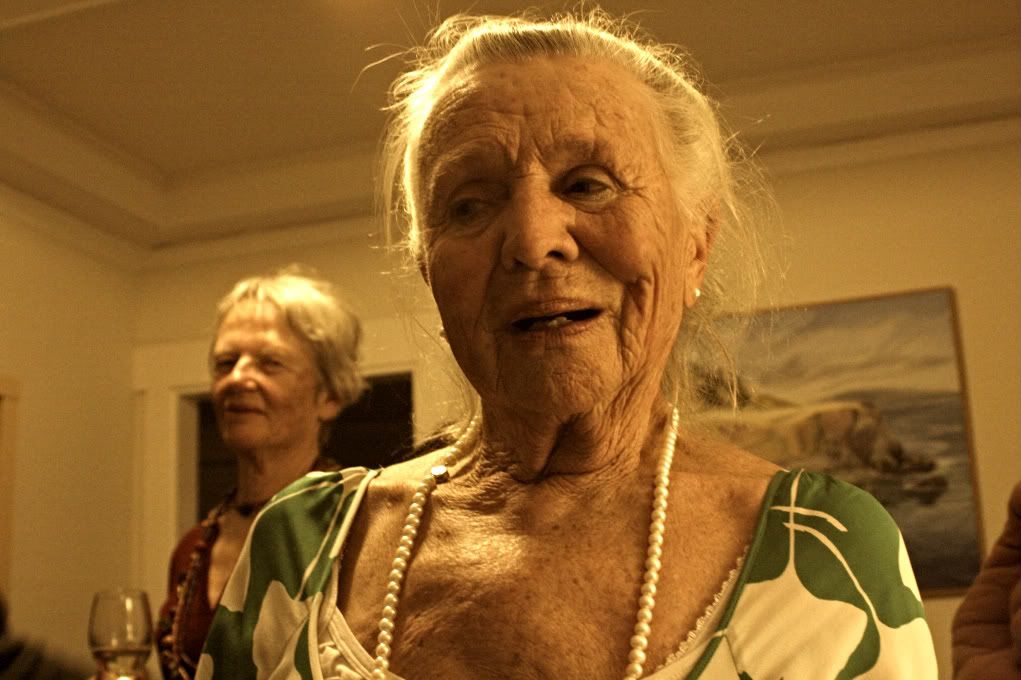 The birthday girl, one of her paintings, and her best friend, Lee.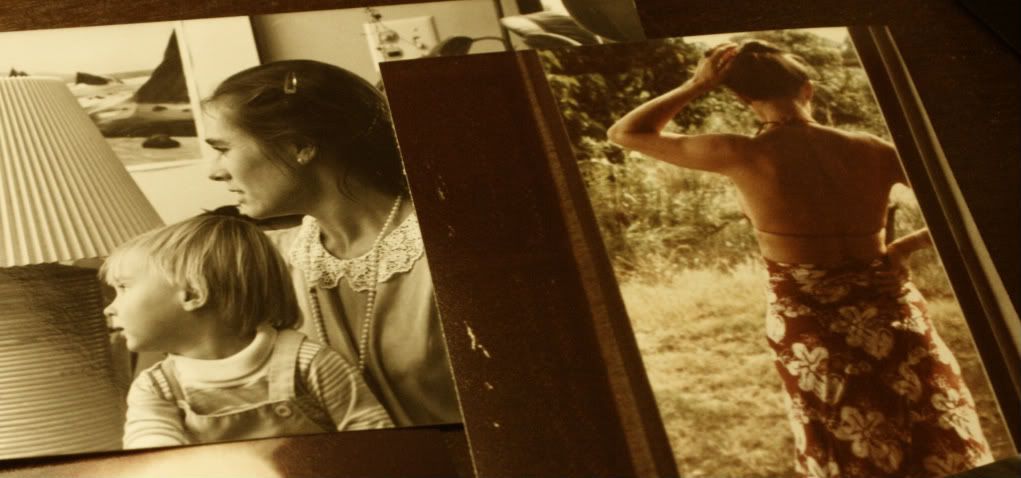 Old family photos: My mom and brother from before I was born, Marina in a doorway.
Lee made carrot cake containing the juice and zest of seven meyer lemons. It was delicious.
I made my version of chicken tortilla soup, which is always a big hit. But I think I am going to start calling it chicken burrito soup, because it contains all the ingredients of a really good burrito. Everyone had second and third helpings of soup, so they must have liked it.
I decided to make soup because I worked the days leading up to the party and I needed something I could just heat up and garnish when we were ready to eat. I cooked the soup in three stages:
1. Two nights before the party I boiled the entire chicken in a large pot of water with some salt until the meat was falling off the bone. Then I removed the bird from the stock and put it in a bowl with a lid. I refrigerated both the pot of stock and the bird overnight.
2. The night before the party I picked all of the chicken from the bones, chopped it into bits and refrigerated in an airtight container. I scooped some of the fat off the top of the stock (leaving some for flavor) and boiled the onion, garlic, tomatoes, bell peppers, and seasonings (lime, chili powder, Thai chili garlic sauce, cumin, garlic salt, salt, pepper, jalapenos) to make the broth. Once it was as flavorful and delicious as I desired, I let it cool, then refrigerated it overnight. I also cooked a pot of brown rice in the rice cooker.
3. The night of the party I heated up the soup broth in two large pots (half in each) and added half a can of black beans, half the precooked brown rice, and half a can of whole kernel corn to each pot. When people were ready to eat, the soup was garnished with grated monterey jack cheese, ripe avocado, cilatro, and blue tortilla chips.
I'm so glad it turned out and that Marina had an enjoyable birthday party! I'm in cahoots with my mom to plan a surprise for her big 7-5 next year...shhh, don't tell. :)