For my mom's birthday party I selected photos from her first fifty years and strung them up on the lanai with miniature binder clips. We used gold wire with the number 50, but twine would look good too.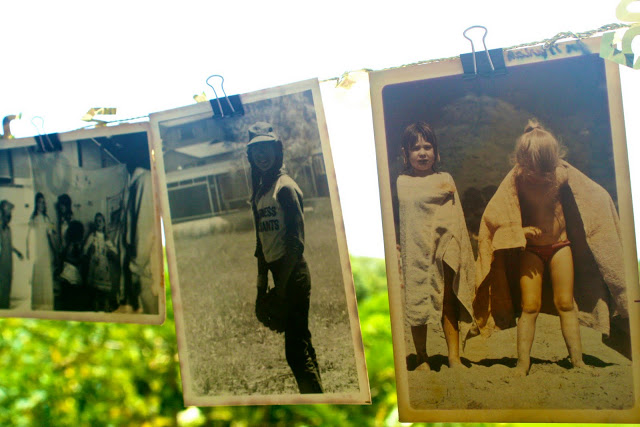 My mom helped contribute to Title IX. My grandmother took her to court so she could play on an all boys baseball team in Marin. She was the clean up batter and would knock the ball out of the park.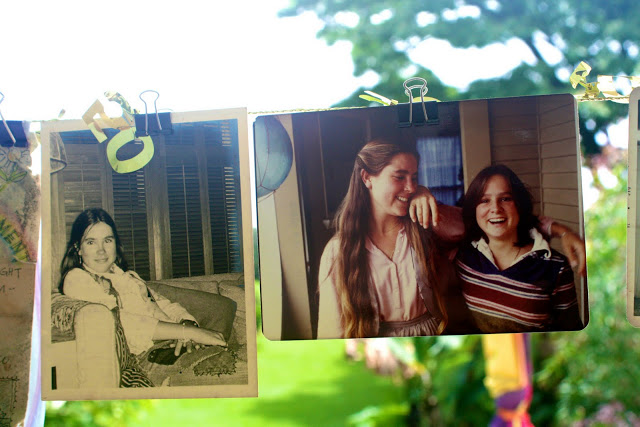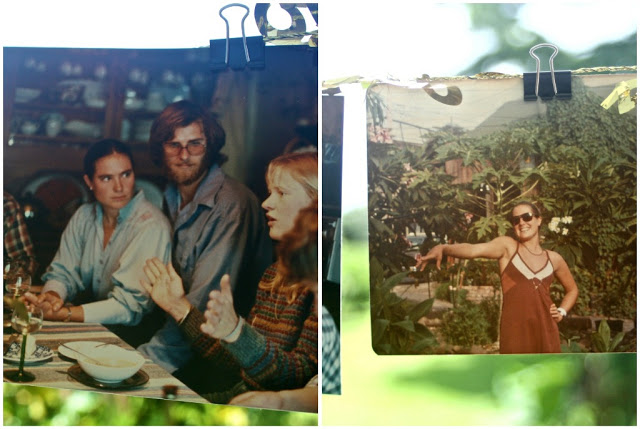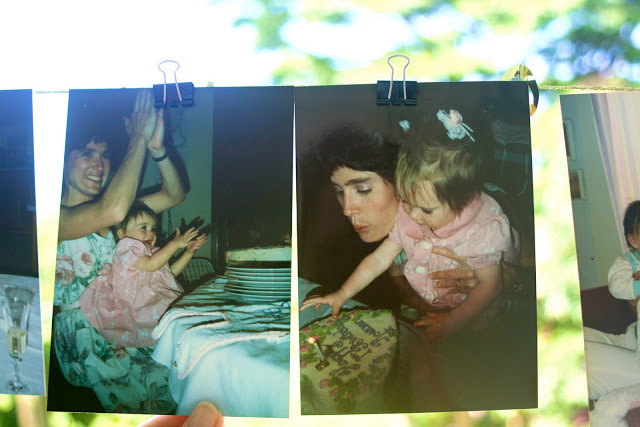 Here we are at my first birthday. She baked and decorated cakes for every occasion.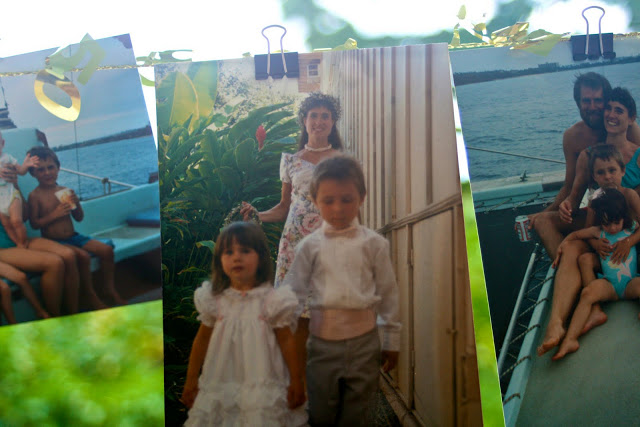 The last time my mom's family got together in Hawaii was for my Auntie Io's wedding on Maui. She was a bridesmaid, I was the flower girl, and my brother was the ring bearer. See me sneaking up on her on the left? On the right we are at the top of Haleakala crater.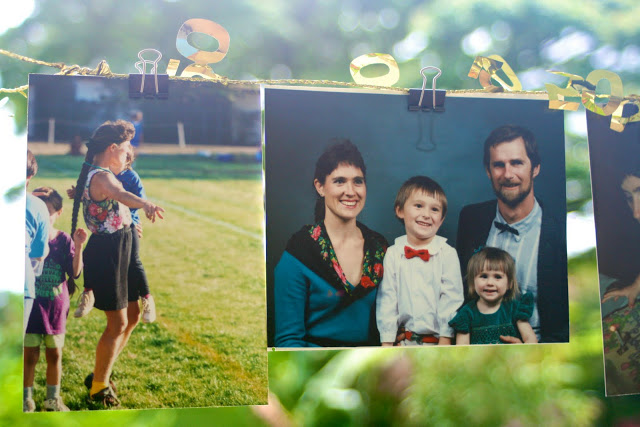 When I was a baby, my mom founded and coached the High School girl's soccer team in the town I grew up in. By the time I was in high school, she had retired from coaching, but she still came to every game. Here she is coaching with me in her arms.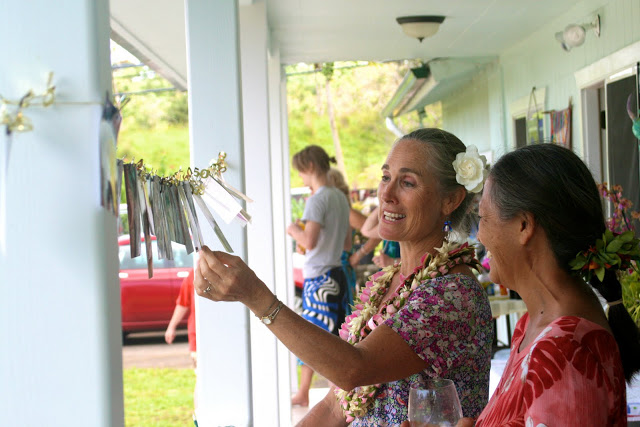 The photos were a hit and they created nice decoration. Jeffery and I are hoping to recreate this project for the wedding. The collection of photos continues!