Yesterday I got to spend a good portion of the day with my mom, just the two of us, which is beyond rare. I think it's been years since we've spent any time alone together.
We went to an antique store in downtown Hilo to get plates and tea cups for the wedding. She's been slowly collecting them so we'll have enough come January.
They had pretty things.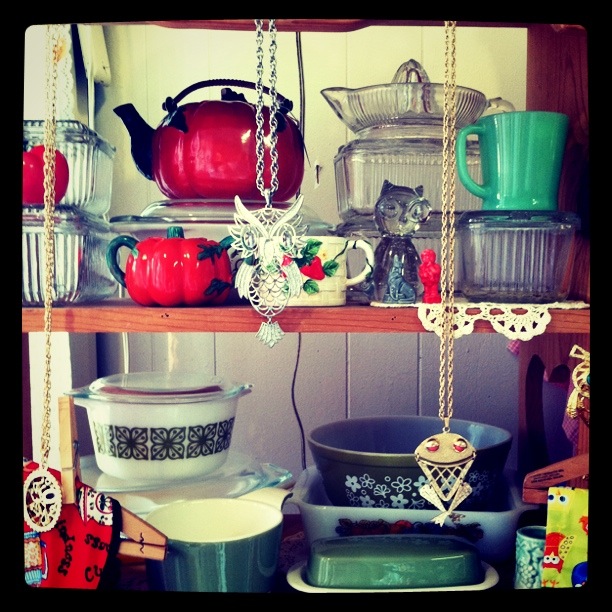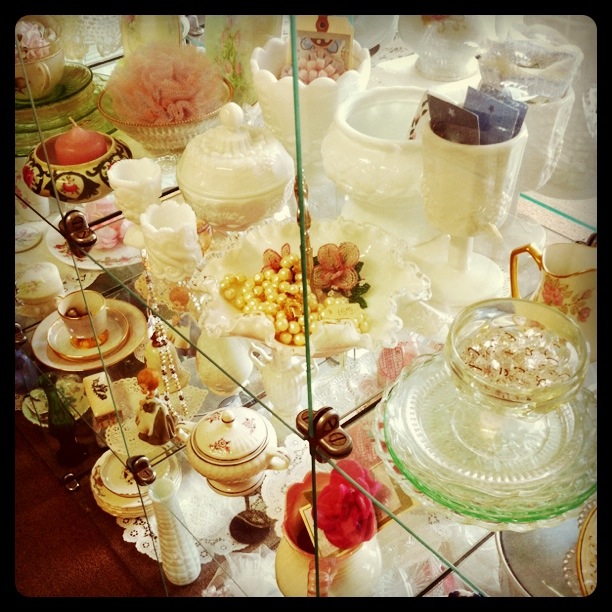 And then we went next door to "Puff City" and got cream puffs.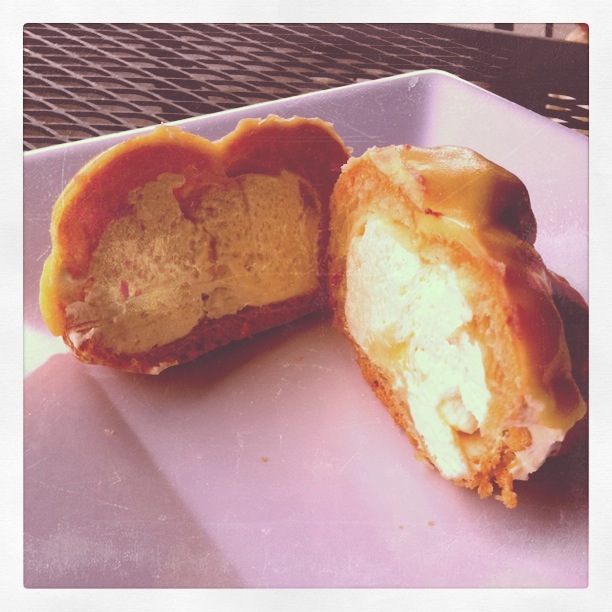 Mmmm. This one had lilikoi filling and icing, so it was nice and tart.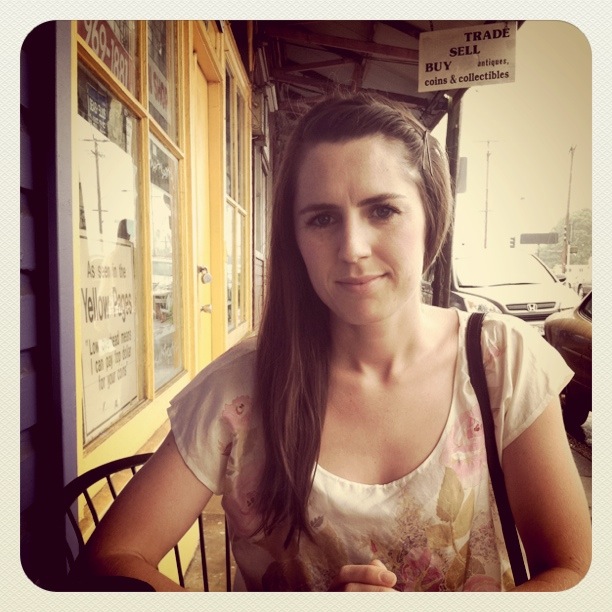 I'm wearing a silk painted blouse my mom made before I was born. I'm trying to convince her to let me take it home. Because I need it.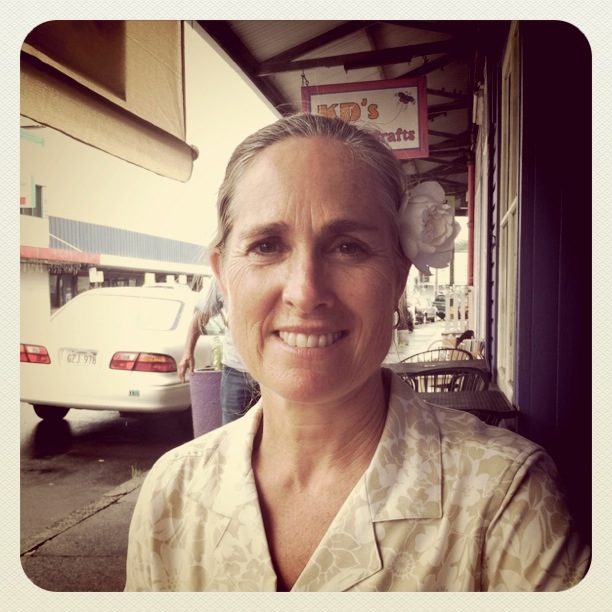 Always with a gardenia in her hair. Today is her 50th birthday. Happy Birthday, Mom! I hope I can age as gracefully.