Last week my good friend Nicole and I made lunch before we went thrifting down the peninsula. We made couscous and sauteed tomatoes and eggplant and had it with focaccia bread and watermelon and apple pie. It was so good I'm still thinking about it.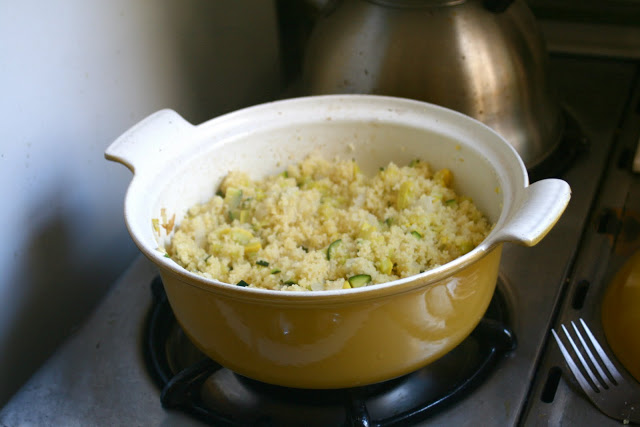 Couscous is a great summertime food because it's even better cold. I like to dice up half an onion, 2 cloves garlic, 1 zucchini and yellow squash and saute in olive oil until tender, then add water and half a chicken bouillon cube. Bring that to a boil and then turn off heat. Add enough couscous so that there is still about an eighth of an inch of liquid covering it, cover and let sit for five minutes. Then fluff with a fork and you're done! Then you can add pine nuts or sun dried tomatoes or dried cranberries or whatever you'd like.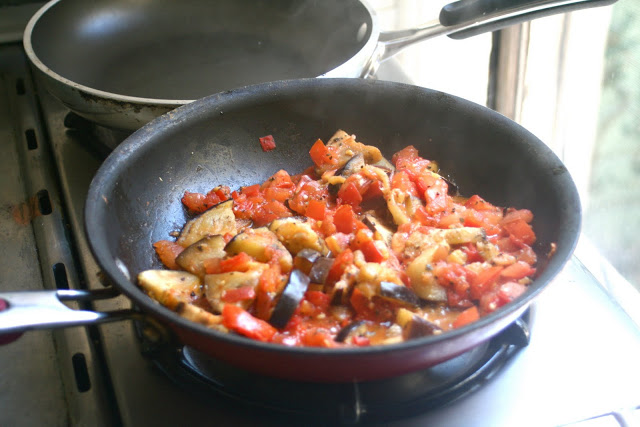 We had it with eggplant and tomatoes, which we sauteed with olive oil and provencal herbs. Nicole was a bit apprehensive about cooking eggplant, but the tomatoes lend enough liquid for the eggplant to absorb.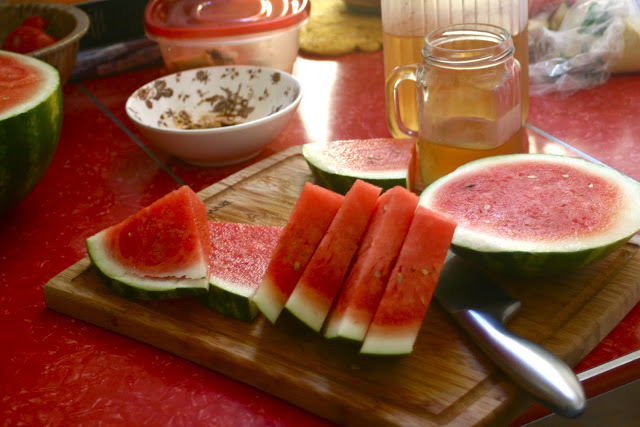 Our watermelon was slightly garlic-flavored because we didn't wash the cutting board in between. I love drinking iced tea out of jars.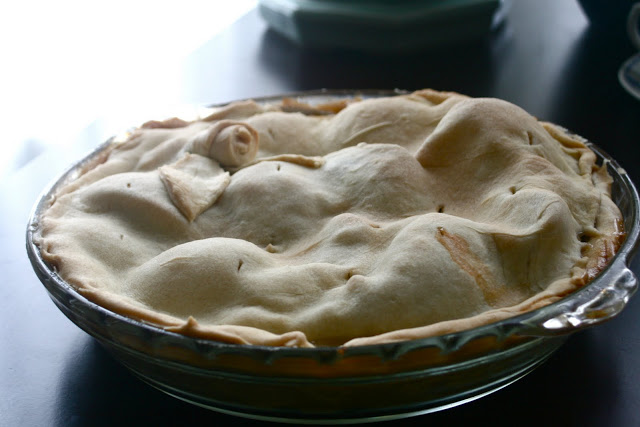 This is the dessert. It was a failed attempt at an apple tart tartin, so we made a pie instead.
What are your favorite summertime lunch recipes?