After my soccer game in Larkspur (a 2-1 win!), Marina and I headed to Bolinas to relax at a beach house one of my teammates had rented for the weekend. The ocean views were spectacular.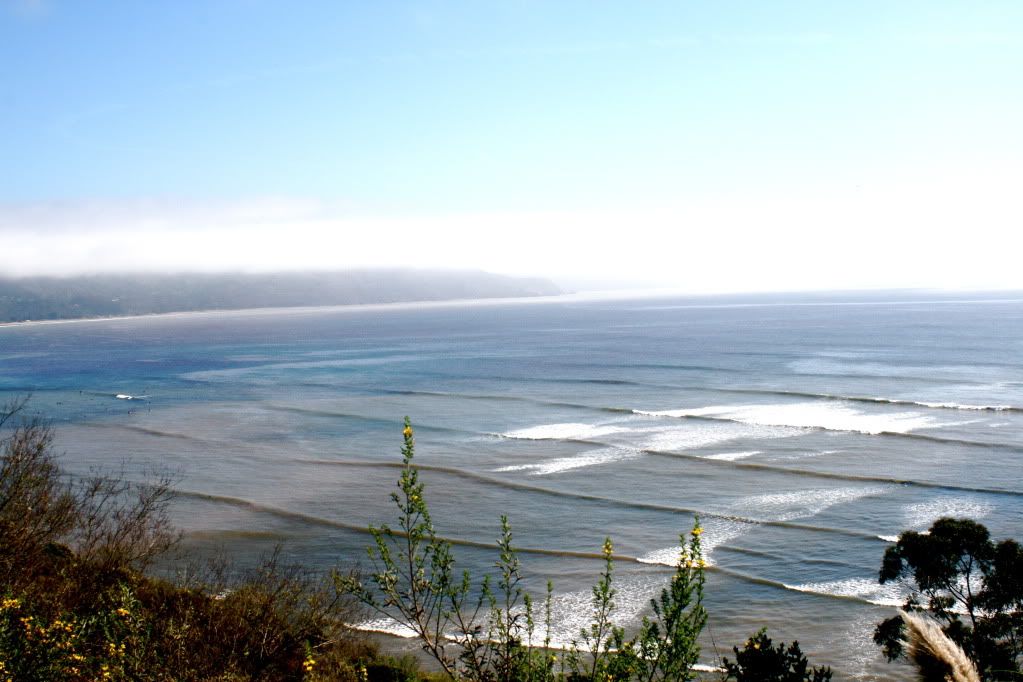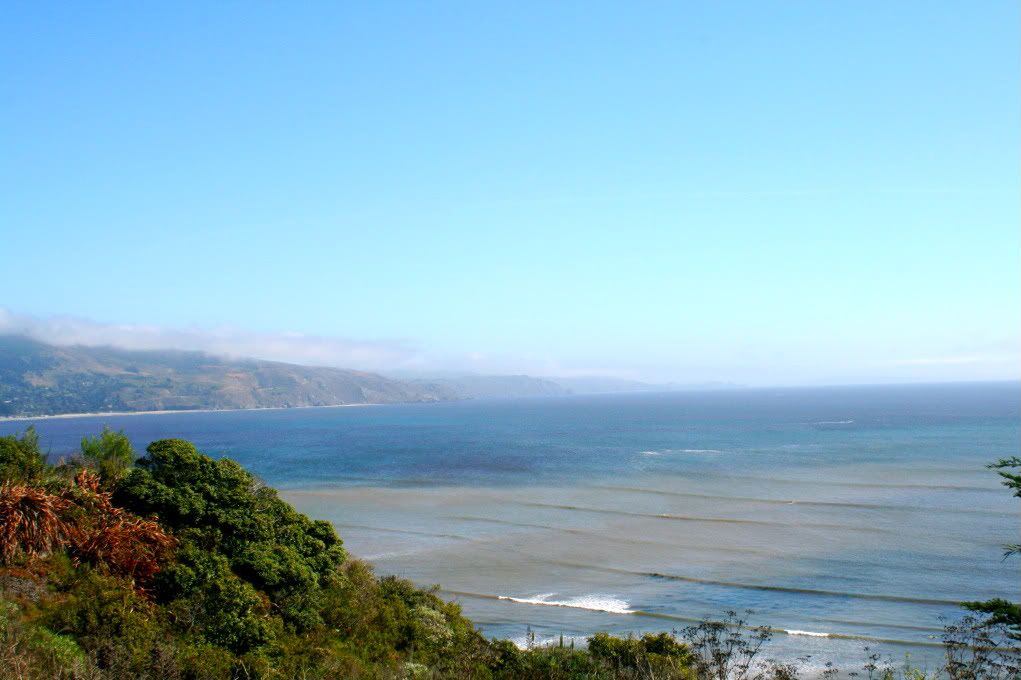 Driving over Mt. Tam, the fog was lurking thick on the coast. Our first view of Stinson Beach was a bit murky.
But when we came through the trees on the other side the fog was beginning to lift.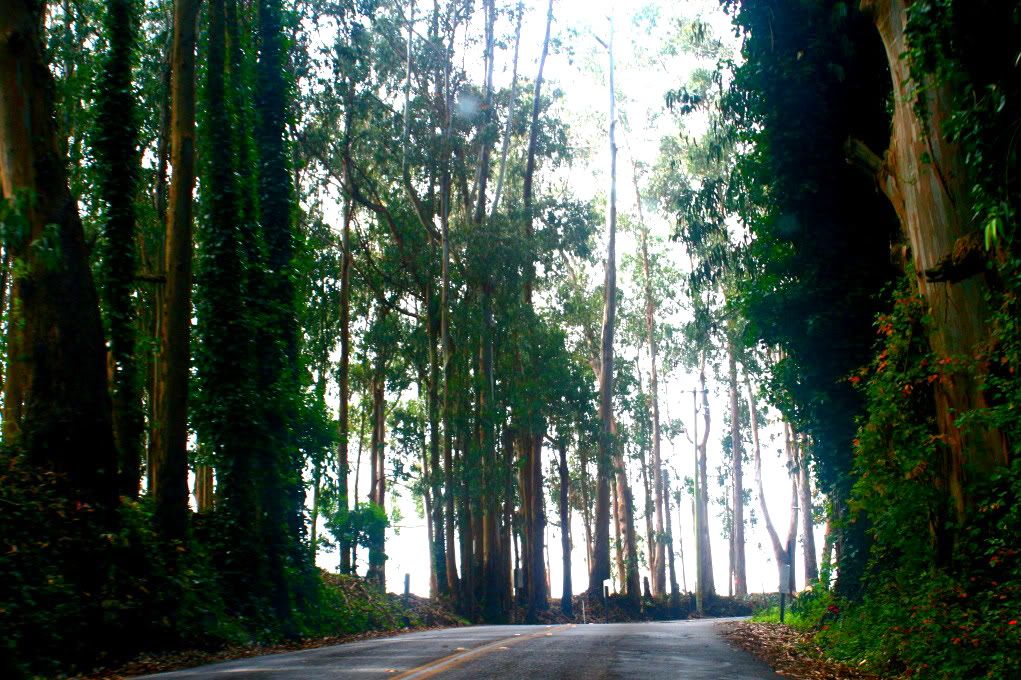 The beach house was incredible. The people who live here have a serious appreciation for color and art and life.
We made salad nicoise with fish gifted from Marina's fisherman friend and sat and ate in the sun.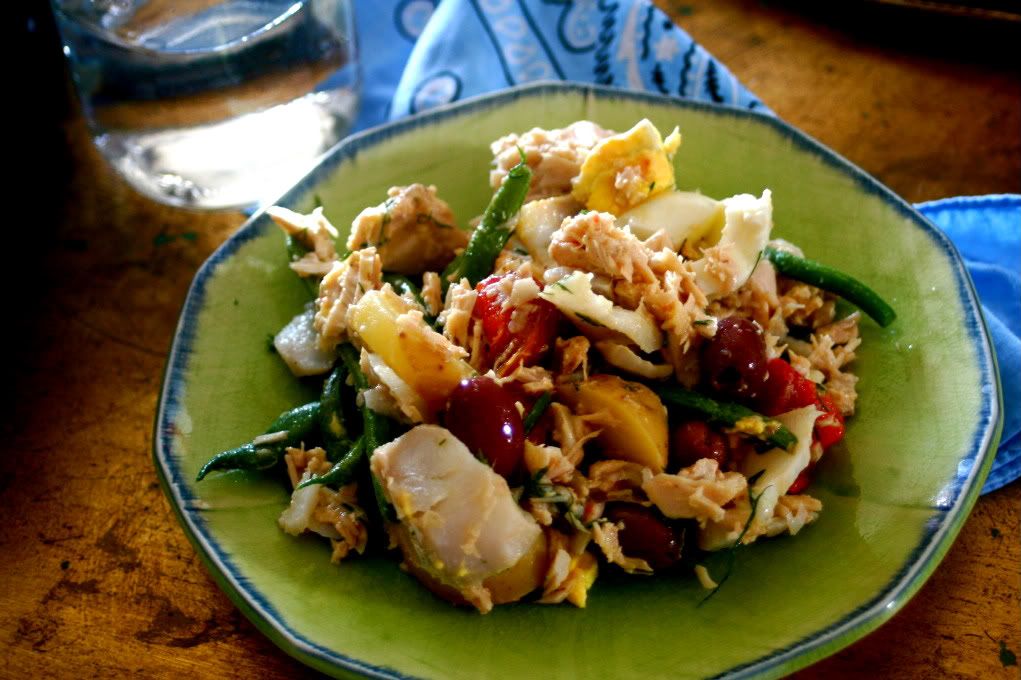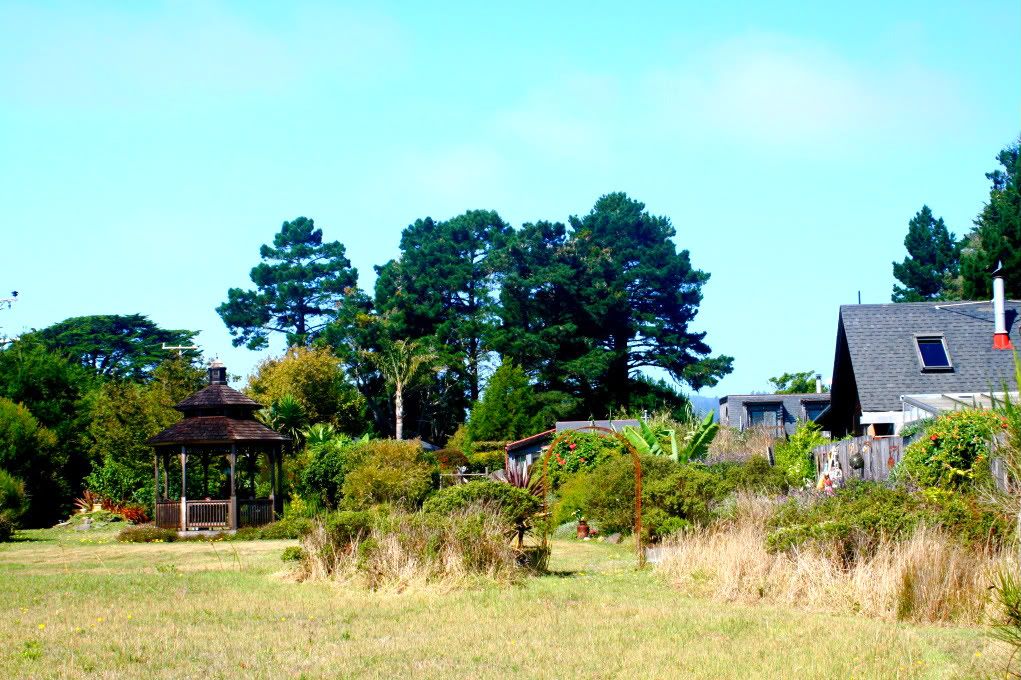 It was a perfect day. I particularly love the silver lines of surf.