Hello friends!
I missed you. I know I've been absent for a while and I have a good excuse.
I started interning one day a week at Narrative Magazine, in addition to working full time at Crossroads, which leaves me Saturdays to play soccer, spend time with Marina, clean my house, nap, play with my kitty, run errands, prepare for the wedding (which is 98 days from today!), and take photos of pretty things and post about them.
The internship is really good. It is so nice to be surrounded by literature again. And I'm working closely with two respected authors/editors. They have me reading pieces of writing, doing press releases, searching through stock photos, and whatever else they need. On Thursdays during lunch everyone recites a poem from memory. We lunch together at a big table and laugh a lot. It's a really nice work environment, a 1-bedroom turned office in Pacific Heights with big windows and crown molding.
I've been doing a lot of soul searching lately, trying to figure out what I want to do with my life. So far all I know is I want to keep playing soccer and taking photos, two things that will probably never be a source of income. I did both things today, and I'm really looking forward to sharing. Here's a sneak peek: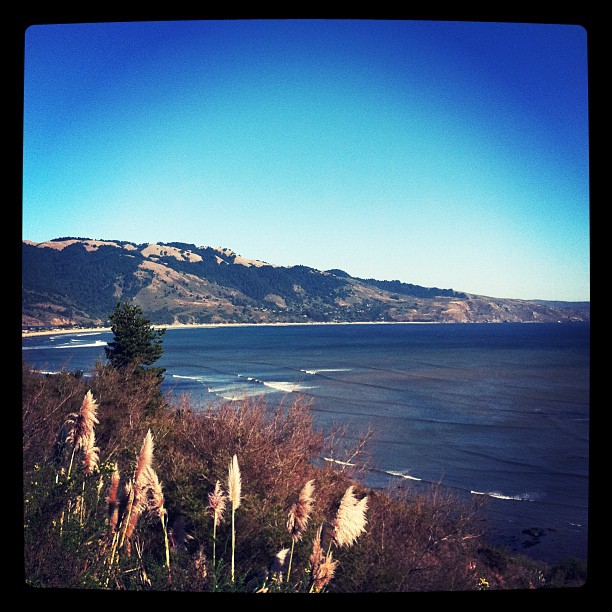 Stinson Beach from Bolinas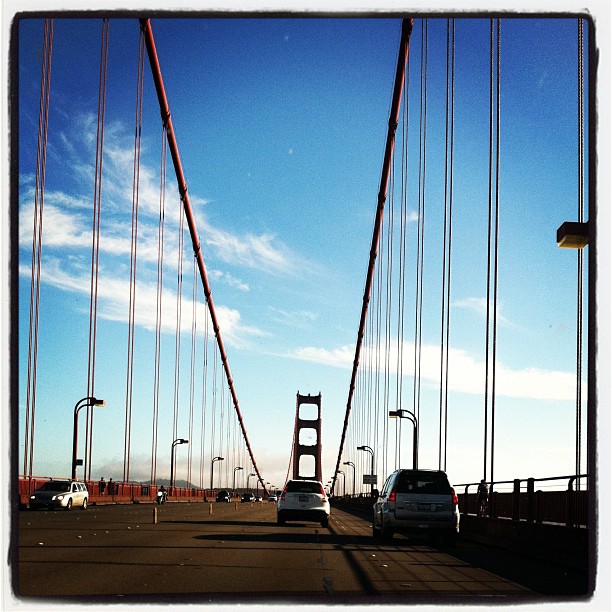 Clouds from the bridge
I hope you're all having a nice weekend!