I can't believe how quickly December is flying by. In three short weeks we leave for Hawaii! A couple weeks ago my friend Nicole invited Marina and me over to her lovely home to bake gingerbread cookies.
And while we were there, she and her boyfriend, Ross, decorated their Christmas tree. It was so freakin festive. There were even holiday cartoons on the TV.
Marina's recipe calls for the grated rind of two oranges, and since we doubled the recipe, there were a lot of orange slices to eat.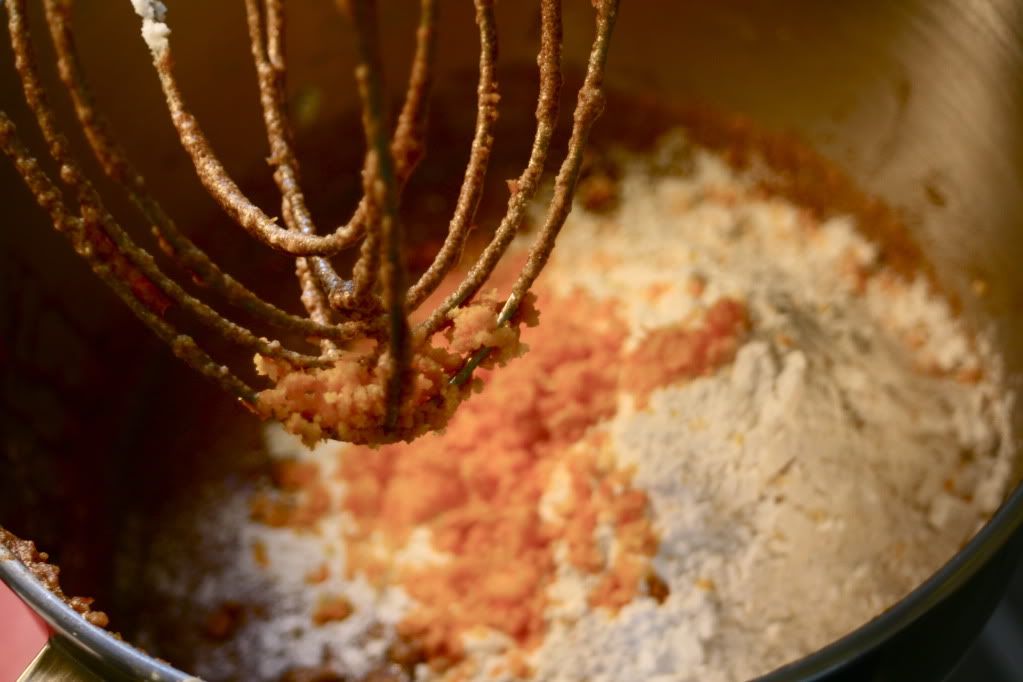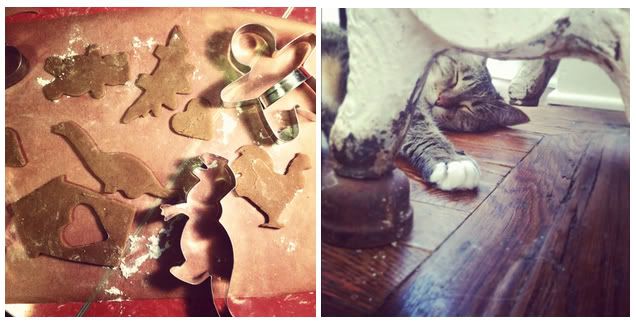 My friend Amber gave me dinosaur cookie cutters as a bridal shower gift, which make me smile. Amber and I grew up together wearing our older brothers' hand-me-down dinosaur t-shirts. The stegosaurus cookie turned out the best. (You like how I sneaked in an impossibly cute photo of Kitty under the radiator?)
They turned out terrific. I think holiday cookie baking parties are the way to go. Do you have a favorite holiday recipe?