I recently discovered
out at 25th Street, and I am smitten. I was able to speak to Krystin, one of the co-owners, and she gave me a little insight into the business.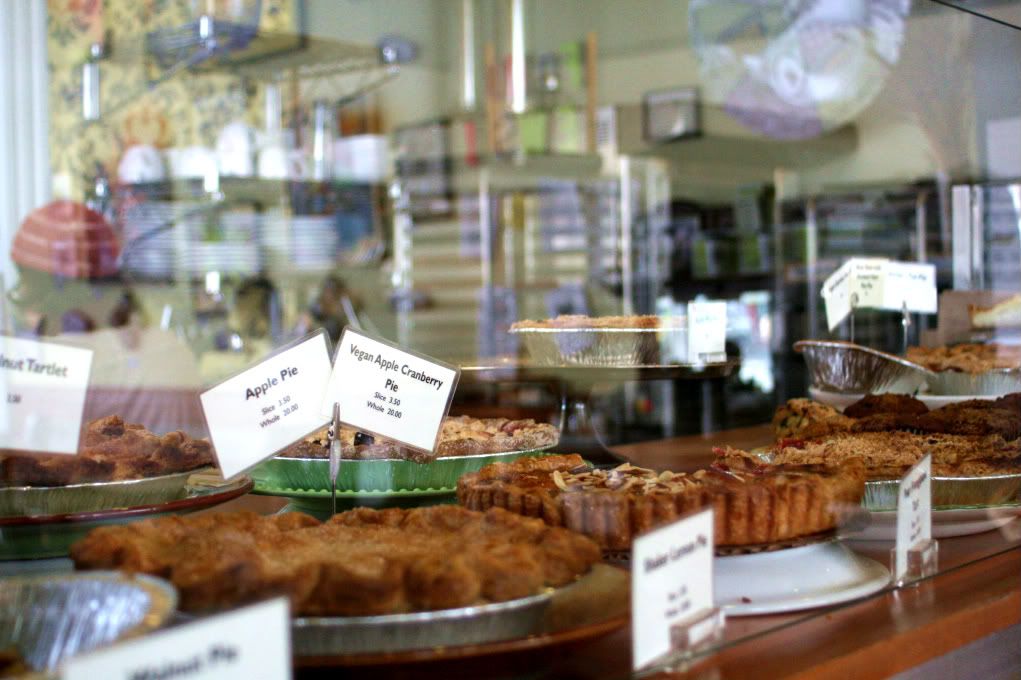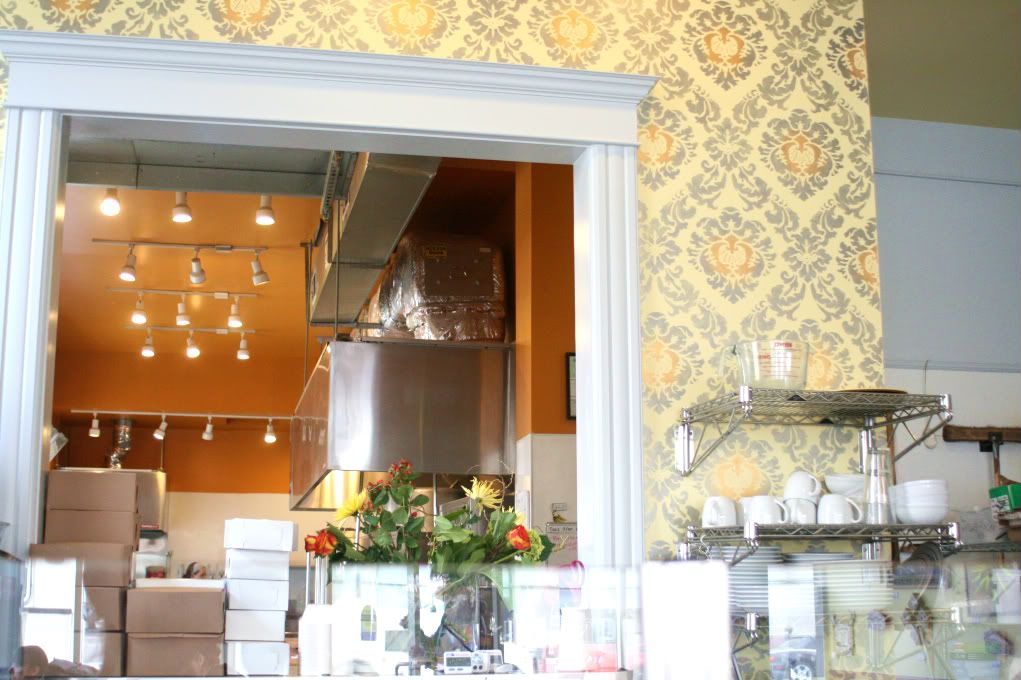 I asked her, "why pie?"
She told me about their desire to sell food that incorporated sustainable ingredients. They wanted to create something that was approachable and affordable. And pie is a great vehicle for that. On the "heart side" of it, pie makes people happy and it's great for sharing. And they wanted to create a pleasant atmosphere for people to gather.
They did just that.
I was there on a Tuesday afternoon, and the place was packed with people enjoying coffee and pie and salads and reading and talking with one another and working on their computers. The shop has high ceilings, lots of light, and large tables. It is a neighborhood gathering place, and it just so happens to be a business that cares deeply about the health and well-being of its community. What an inspiration! (You can read more about the values of Mission Pie on their
.)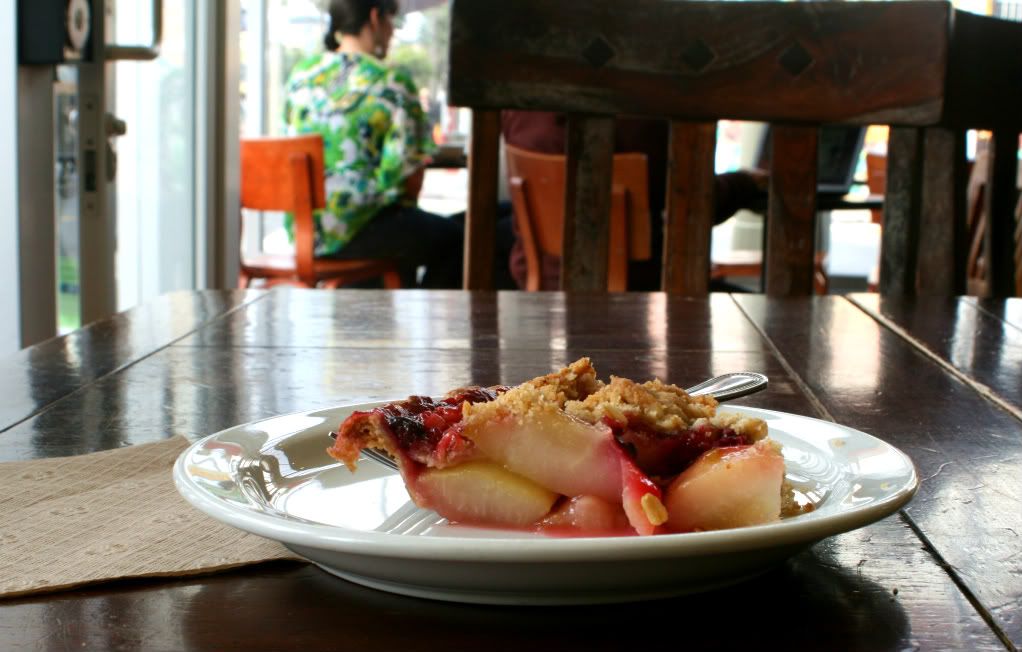 I tried the pear raspberry, and it was delicious.