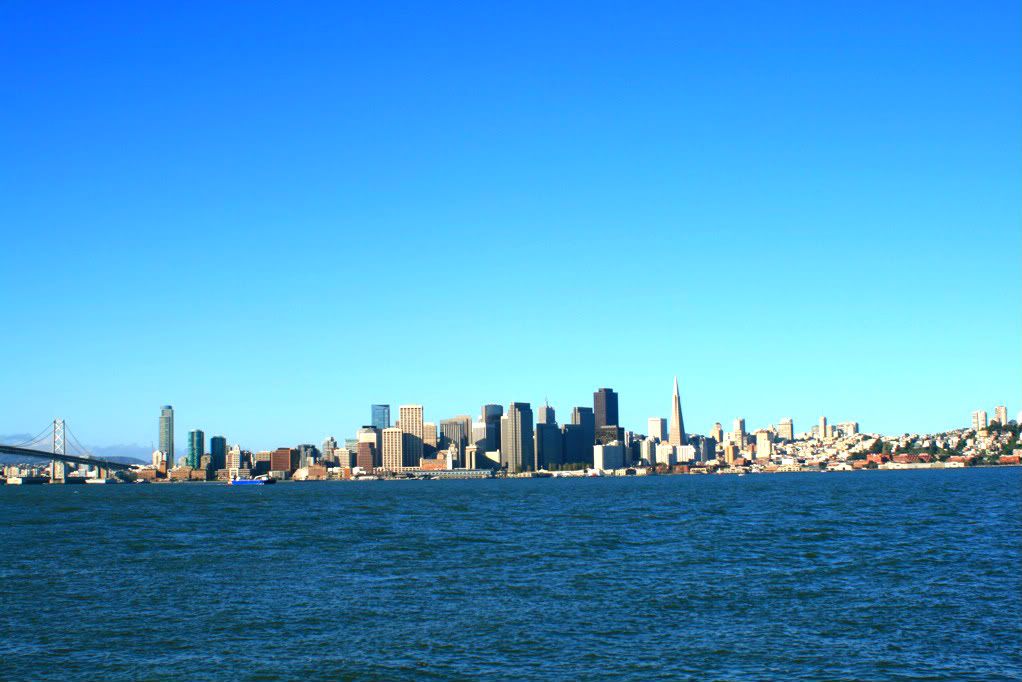 Treasure Island
was
beautiful on Saturday, and we won our game. I felt a little rusty, but hopefully I'll play better next week. Despite sore muscles, Jeffery and I both had the day off today and walked the 4.5 miles round trip to Trader Joe's, stopping for some sushi and tempura in Japan town on the way home.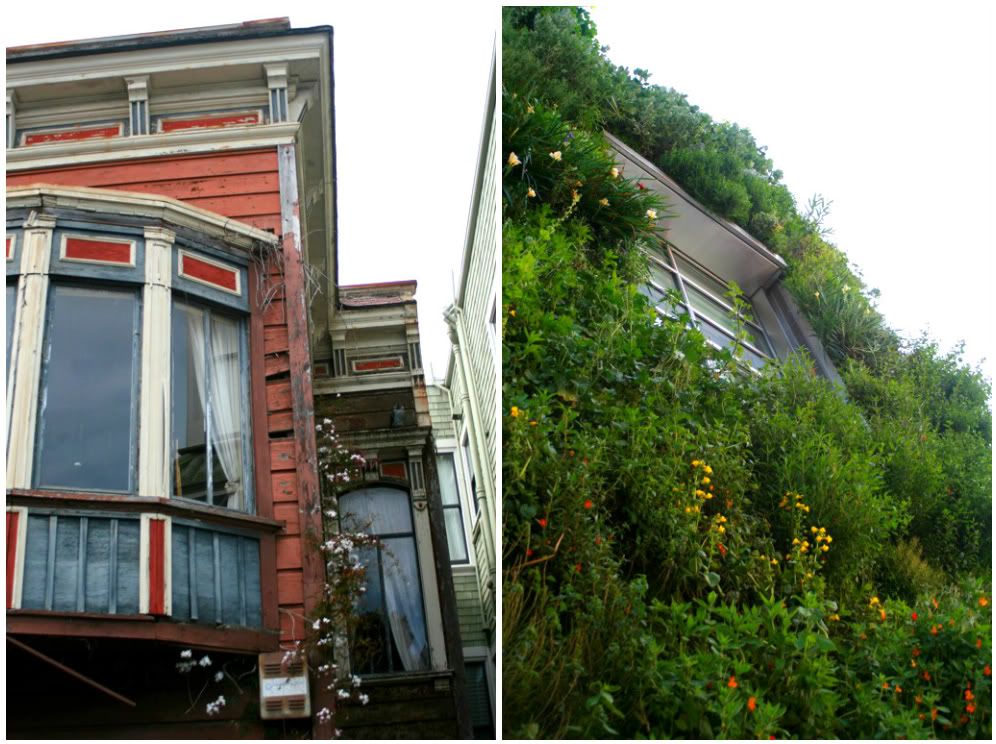 Dilapidated and Living.
It is so nice taking a long walk with him, slowing down the pace of things, getting a chance to appreciate our surroundings, see some nature, talk about the future. I love that my husband knows the name of every flower and tree. One thing I have realized in the last year is that I really need my home to be surrounded by nature. Part of the reason why I yearn for Hawaii isn't just because it's paradise and I miss my parents and the pets. When I'm there I'm surrounded by nature, the good kind of life, the perfect kind. Here I'm surrounded by people, and all of their imperfections. The city makes me cynical. It's difficult not to be affected by the litter and the filth. The pollution on my windowsill. As beautiful as this city is from a distance, and it is so beautiful, up close and up the streets whose sidewalks aren't washed every day, it's another story.
But my photos show otherwise. I think that's part of why I do this. I need to contain the good.