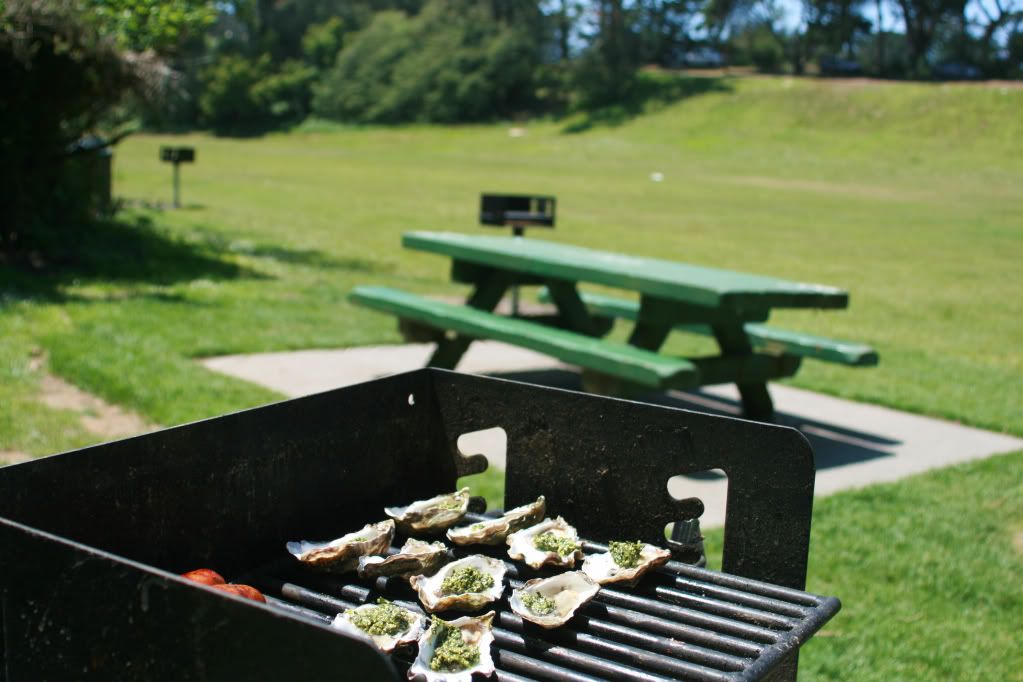 As promised, here are photos from the BBQ we had in Golden Gate Park last week. Marina surprised us with 50 oysters, which we ate raw with Meyer lemon and barbequed with pesto. Delicious. This summer I'm looking forward to spending more leisure time outdoors with friends.
Today my soccer team had our last game of the season, winning 4-1, and we played a beautiful game. Without a win we would have been relegated down to Division 2, and now that we've tasted Division 1, we want to stay!
Happy June, everyone. This month we have a wedding to attend in Grass Valley and my parents are thinking of coming out for a visit. Should be exciting!