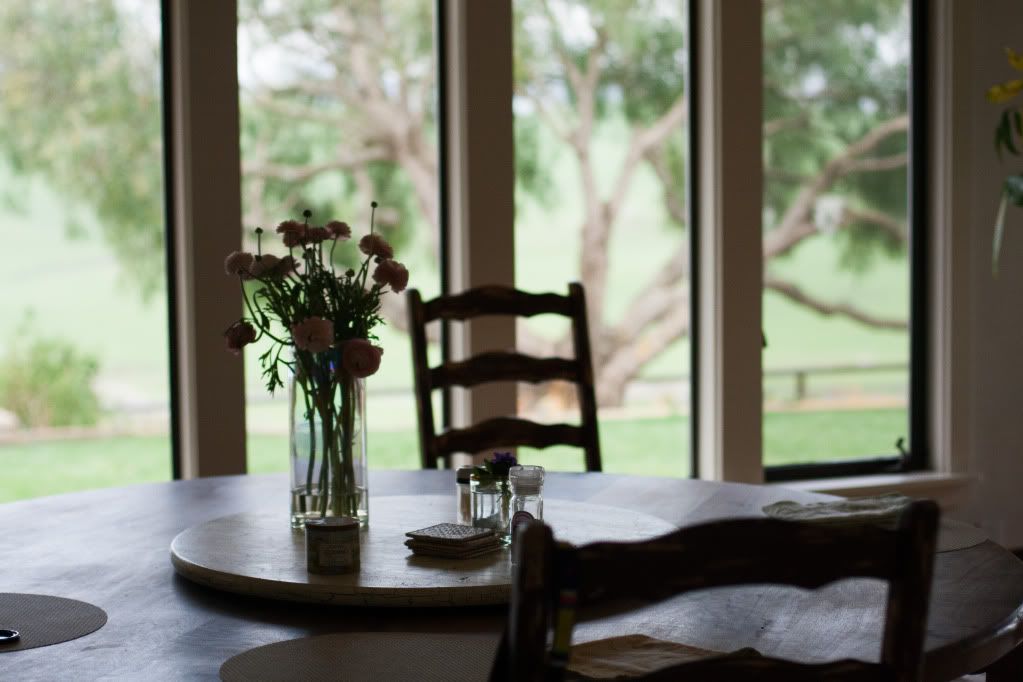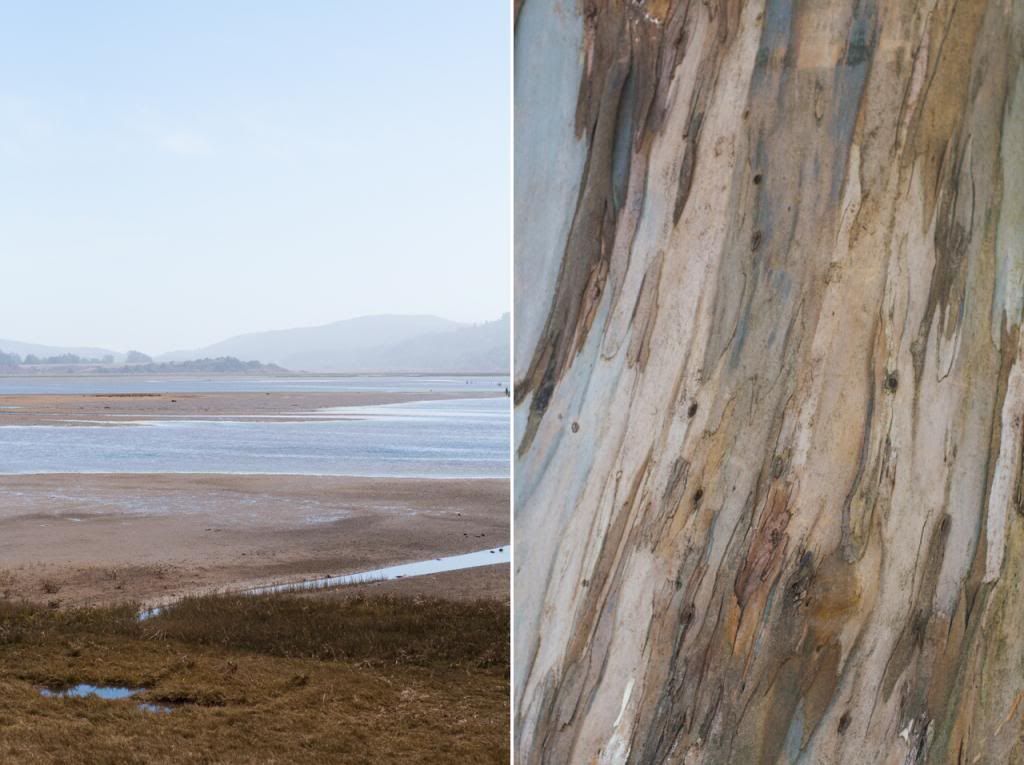 I love how the colors of Tomales Bay are mirrored in the bark of of the eucalyptus trees surrounding it.
We spent a really nice weekend in Marin, where Marina was house sitting a beautiful ranch home on the top of a hill. Despite waking at three in the morning to a smoke-filled house from a forgotten chicken carcass simmering on the stove, we had a really nice time. And everything turned out ok. A few hours later we got to enjoy the sunrise and had a nice breakfast of french toast and leftover roasted fingerlings sauteed with onions and apples.
And we drove home via Tomales Bay, which my poor deprived husband had never seen before. California, you're so beautiful, especially in the spring.