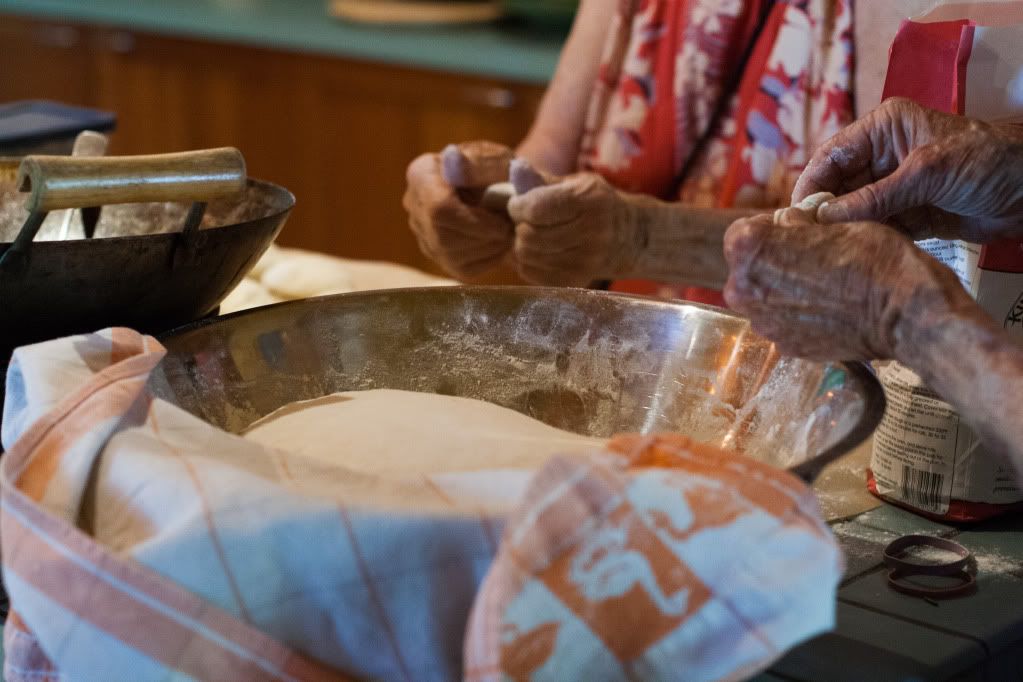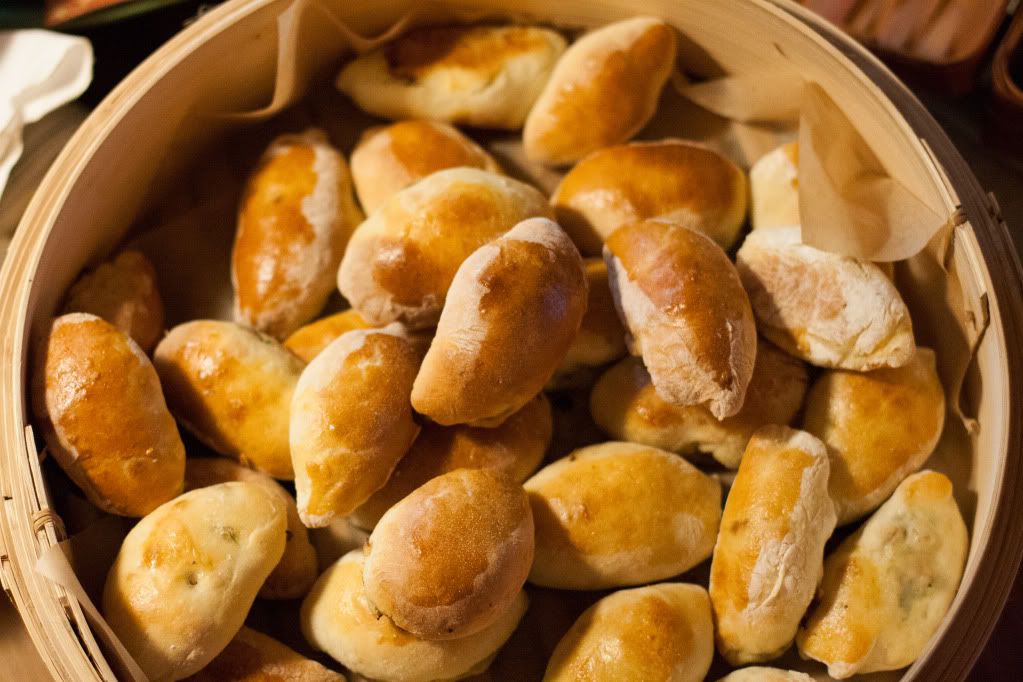 My parents are visiting! We spent last weekend together at our friend Lee's lovely home up in Sonoma County. We had a Russian Easter celebration on Sunday (photos coming soon!) and decided to celebrate with Mexican food on Saturday, the fourth. When we arrived Marina was making piroshki.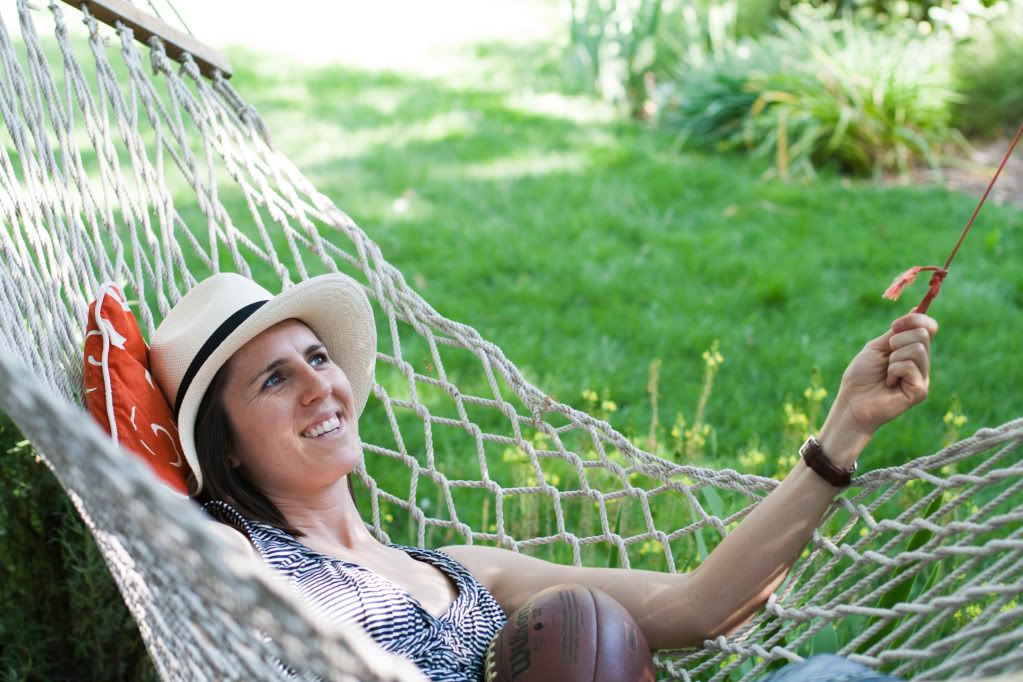 Jeffery took this one of me.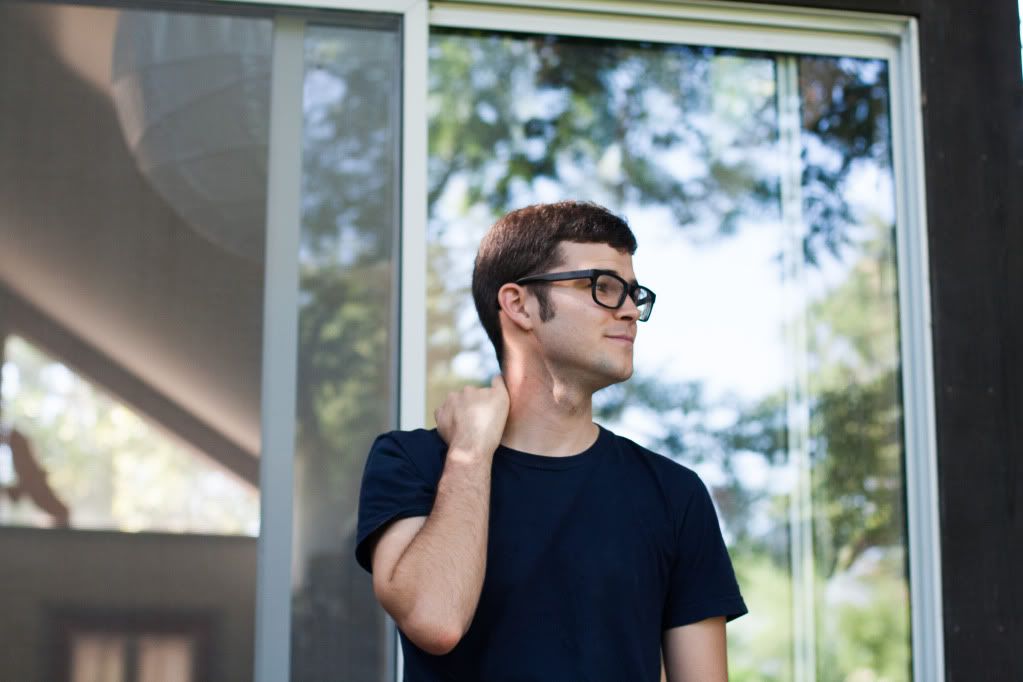 And I took this one of him, while swinging in the hammock. I really love the reflection of the garden in the glass. And I really love him.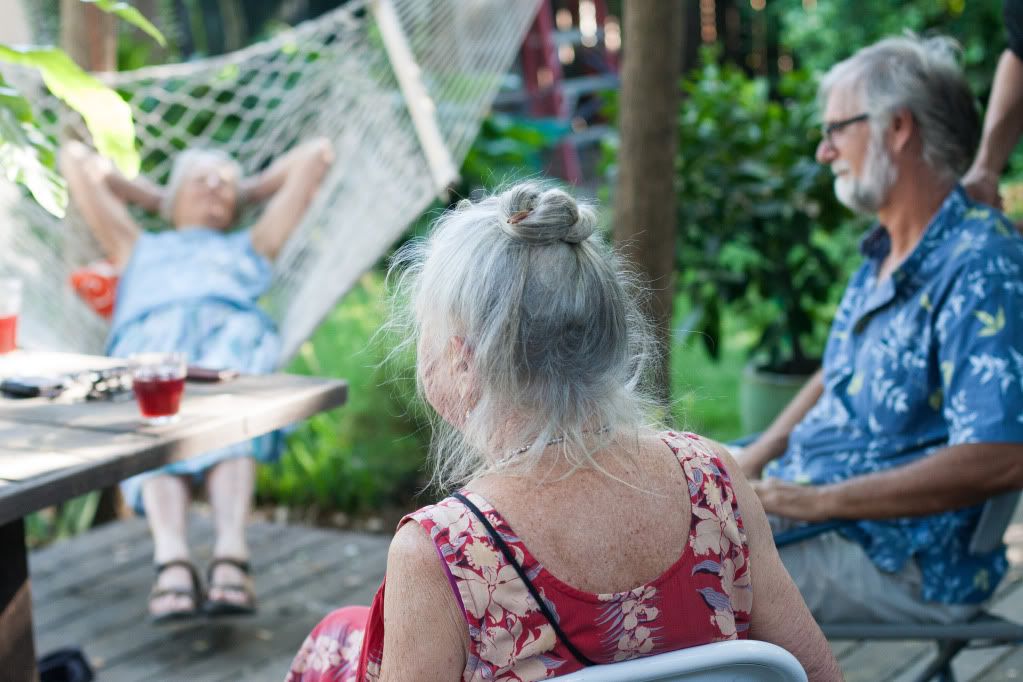 Taking turns in the hammock. Happy Mother's Day, mom! I know a lot of people think this, but I really do have the best mom in the world. I love you, and I only wish I saw more of you.
Cerveza, tamales, carnitas, tilapia tacos, guacamole, margaritas. We know how to do it right. Beautiful home, amazing yard, perfect weather, delicious food, cold drinks, no agenda, just being together and having a meal.