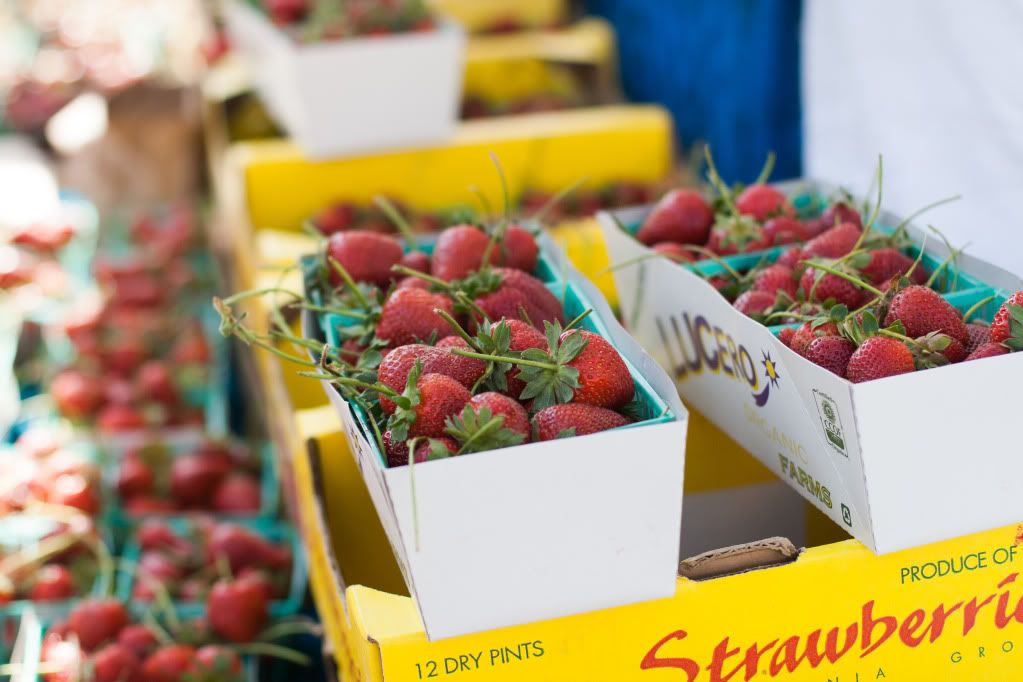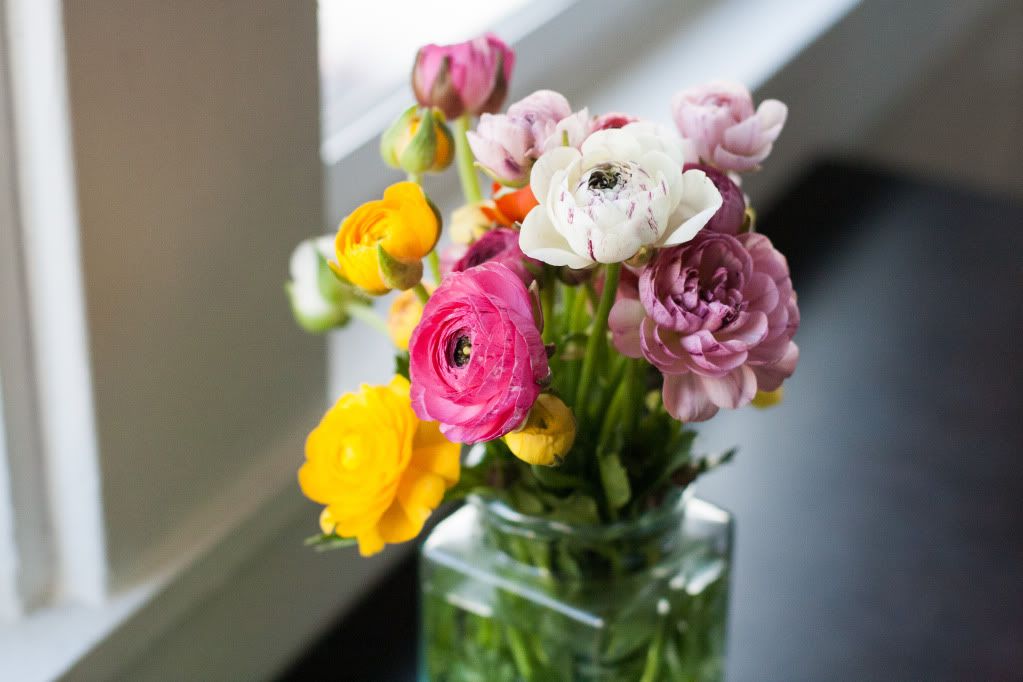 Open Sundays year 'round, from 9 to 1. Live music, hot food. Affordable local and organic produce, beautiful flowers, and I can walk there.
I can't get enough of those little carrots. They are really nice roasted whole with parsnips and a protein of choice. Also, right now cauliflower is amazing. I made cauliflower mac 'n [three] cheese[s] tonight, which was a hit.
Jeff is pretty excited about basketball playoffs, the Warriors are putting on a show. We went into the city Friday night and caught the game at Yancy's Saloon, the sports bar where I celebrated my 21st birthday, and it was packed. Pizza, beer and donuts for dinner. It was really nice spending the evening in the city, I think we're going to have to do it more often.
This weekend was really beautiful. Feeling blessed.