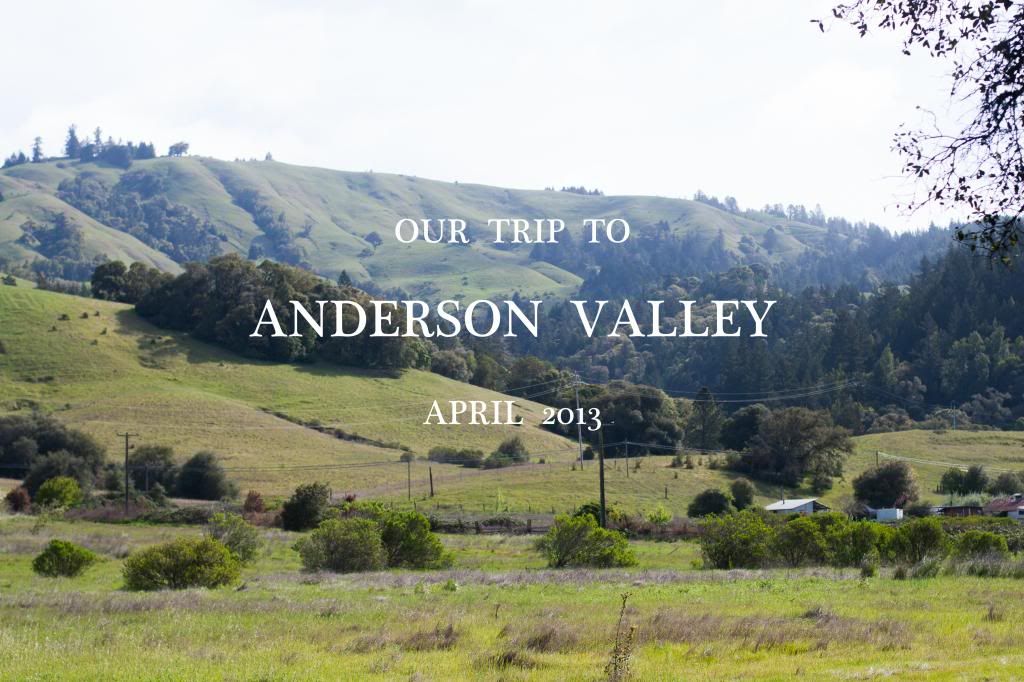 Over the weekend, Jeffery and I drove to Mendocino County to celebrate my 25th birthday in Anderson Valley. On the way up Friday night, we stopped in Healdsburg and had dinner at Campo Fina. The restaurant had great ambience with an outdoor pizza oven, bocce ball, and really beautiful landscaping. The staff was super friendly, and the food was pretty good. The meal was mostly small plates, and they didn't have to a cook much, instead it was finished with a lot of of pickled garnishes and arugula. But it was overall a satisfying meal.
We stayed at the Boonville Hotel, which we had heard good things about. It far surpassed our expectations. The staff was amazing, the rooms are beautiful. As soon as we arrived we were upgraded to a suite. And the food...wow. More on that later.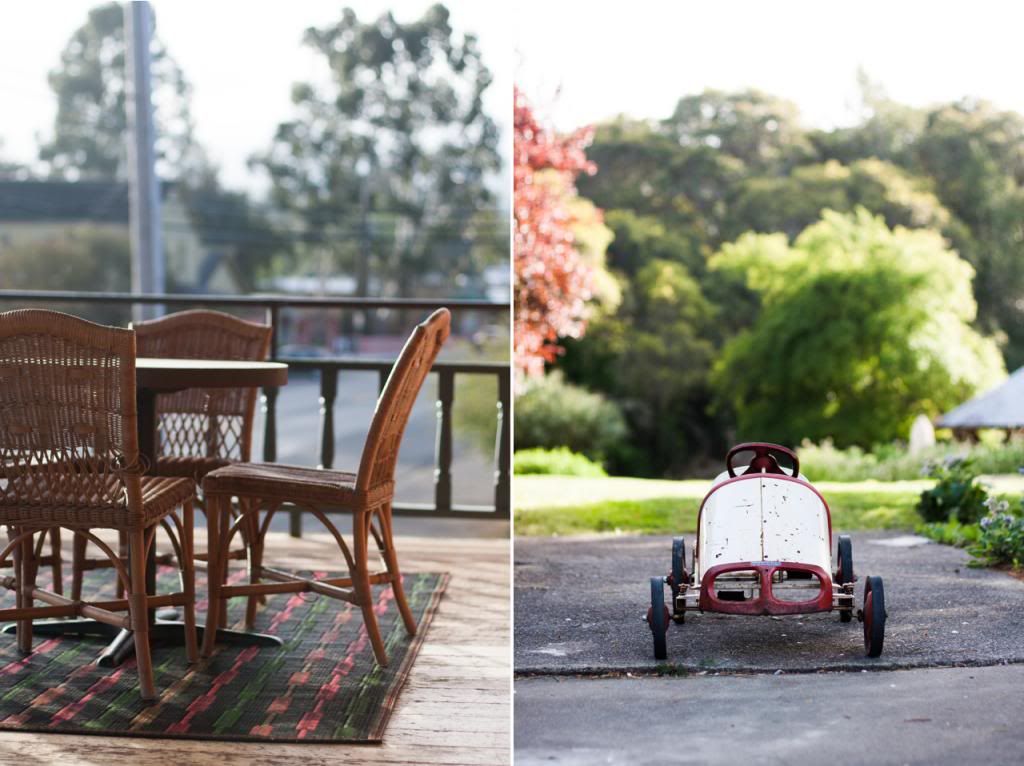 On Saturday morning, (after a breakfast of homemade granola, local strawberries, yogurt and scones), we drove through the redwood trees to the coast, stopping for a trek to the Navarro river.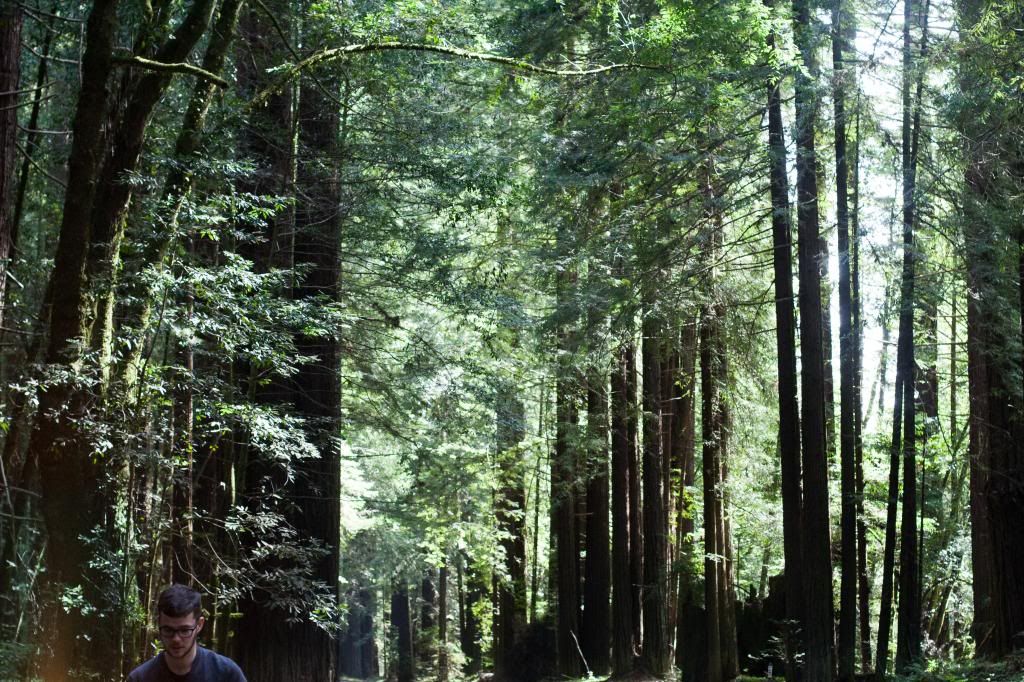 I finally got a good shot of him. No awkward face.
It was so beautiful inland, and then when we got to the coast it was windy and cold and the water was choppy, but there was still sun and the fog was lifting.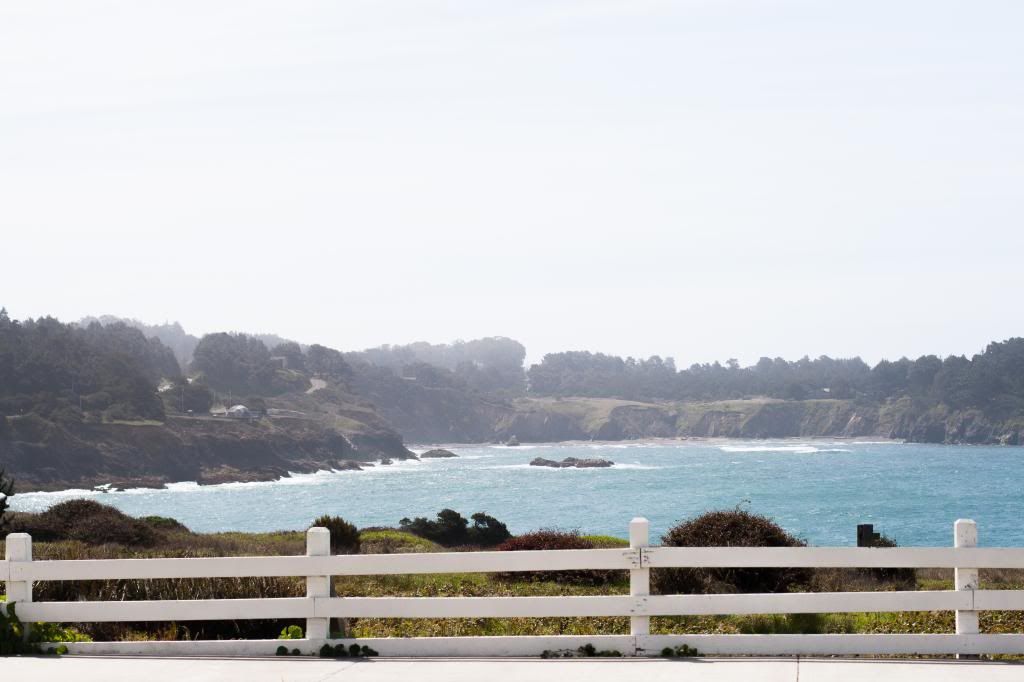 We came back to the valley for lunch and picnicked at the Philo Apple Farm, which pretty much stole my heart.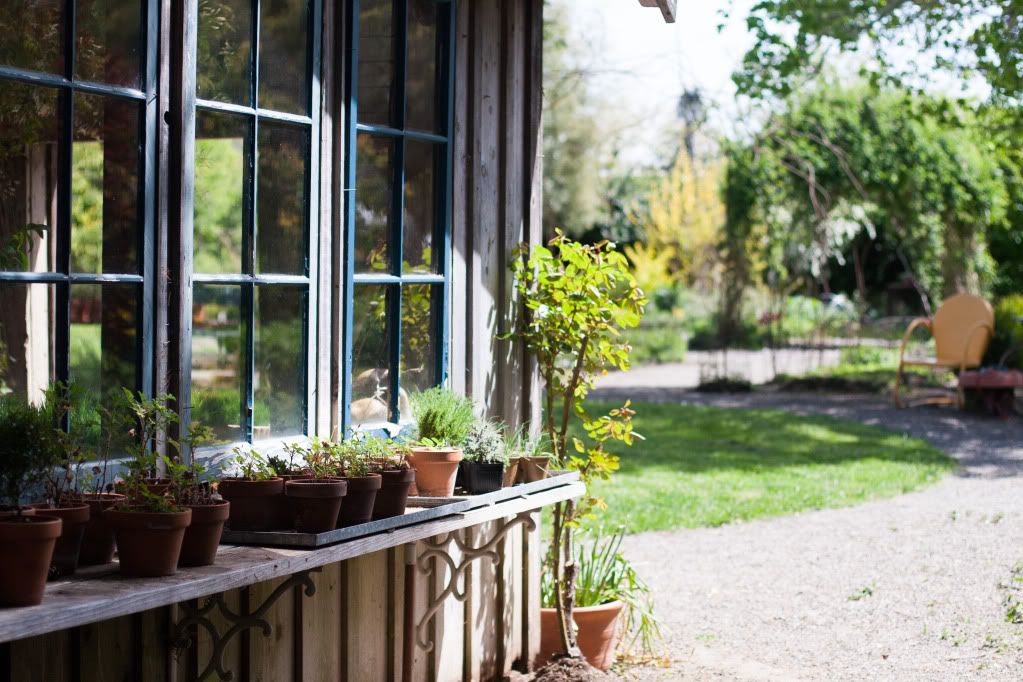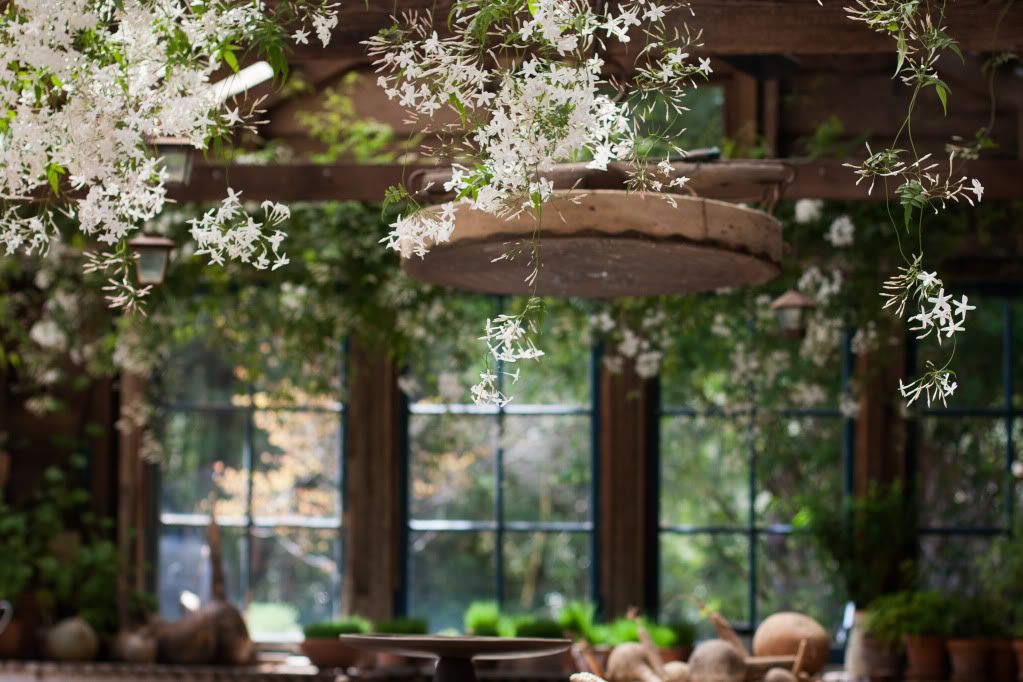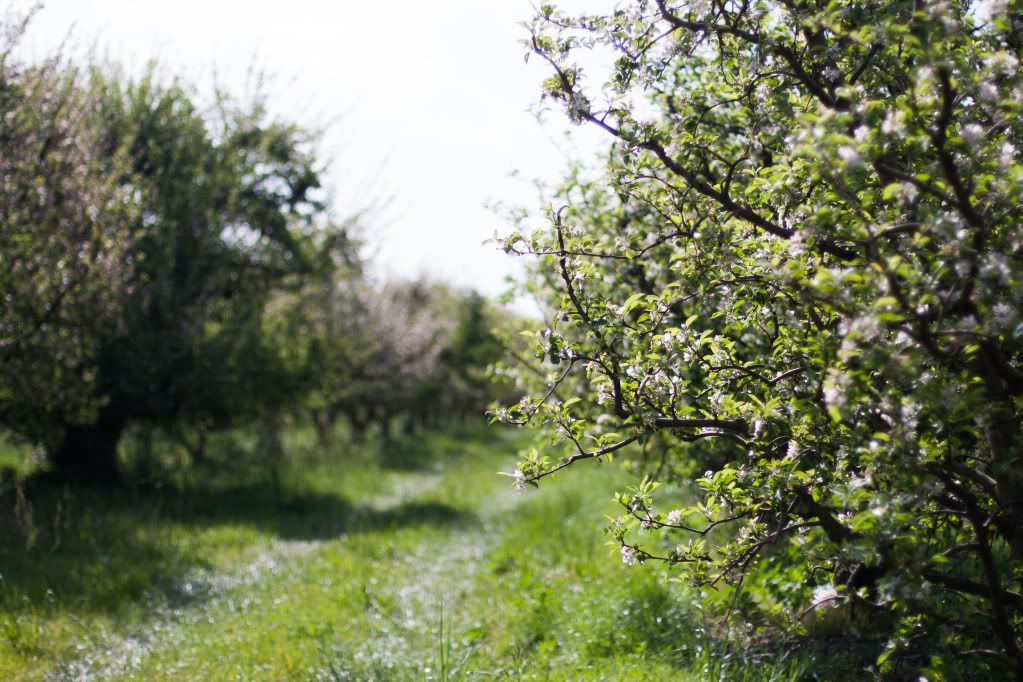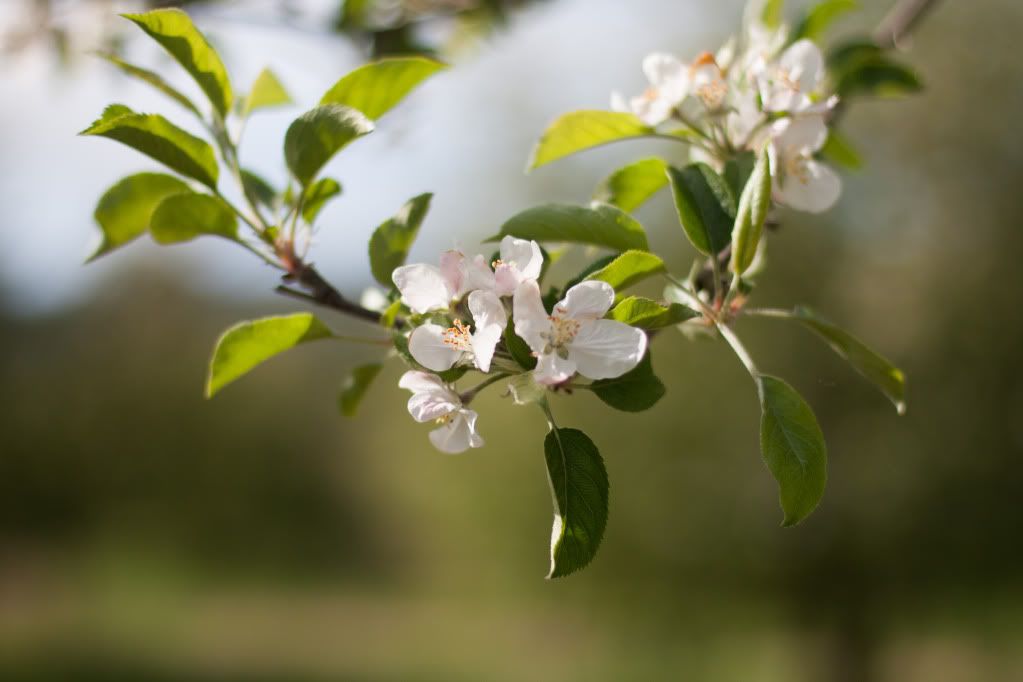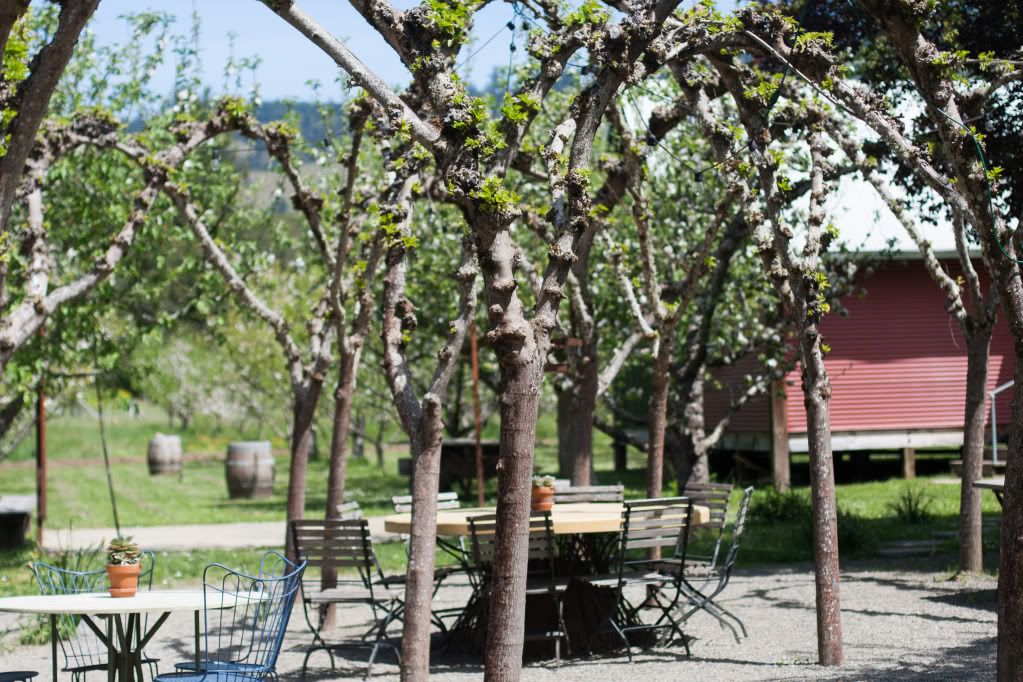 Next stop: Toulouse Vineyard. We were glad to have just eaten, because they were generous with their pouring. The atmosphere was relaxed and everyone was extremely friendly and knowledgeable. They waived the $5 tasting fee with purchase (some bottles were on sale for as low as $16!). We left very happy with a bottle each of pinot noir and pinot gris, both tasty and affordable.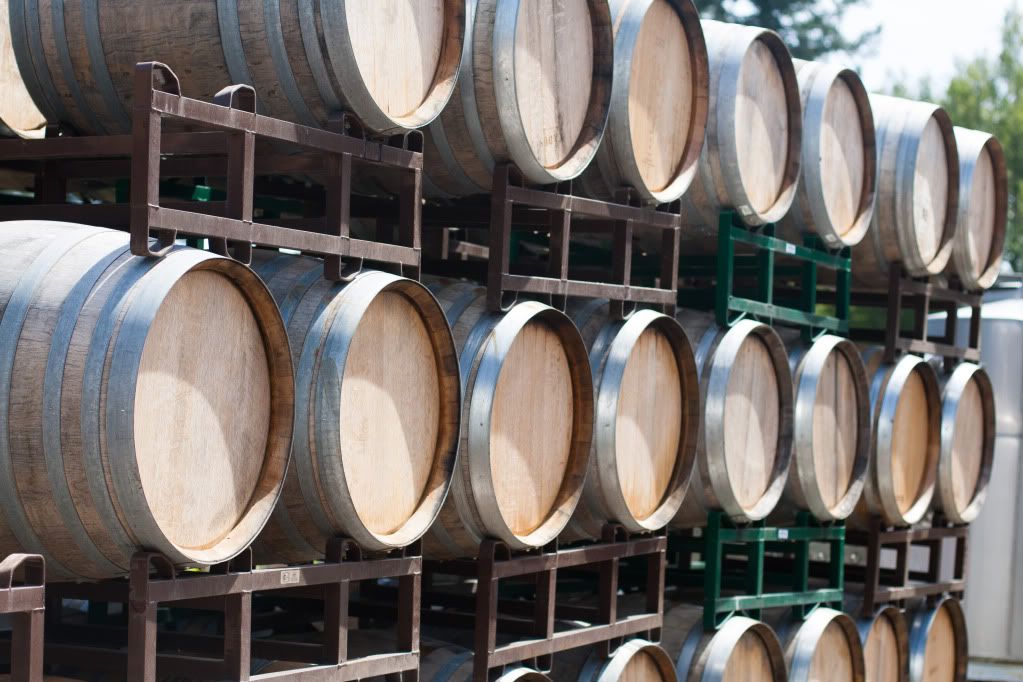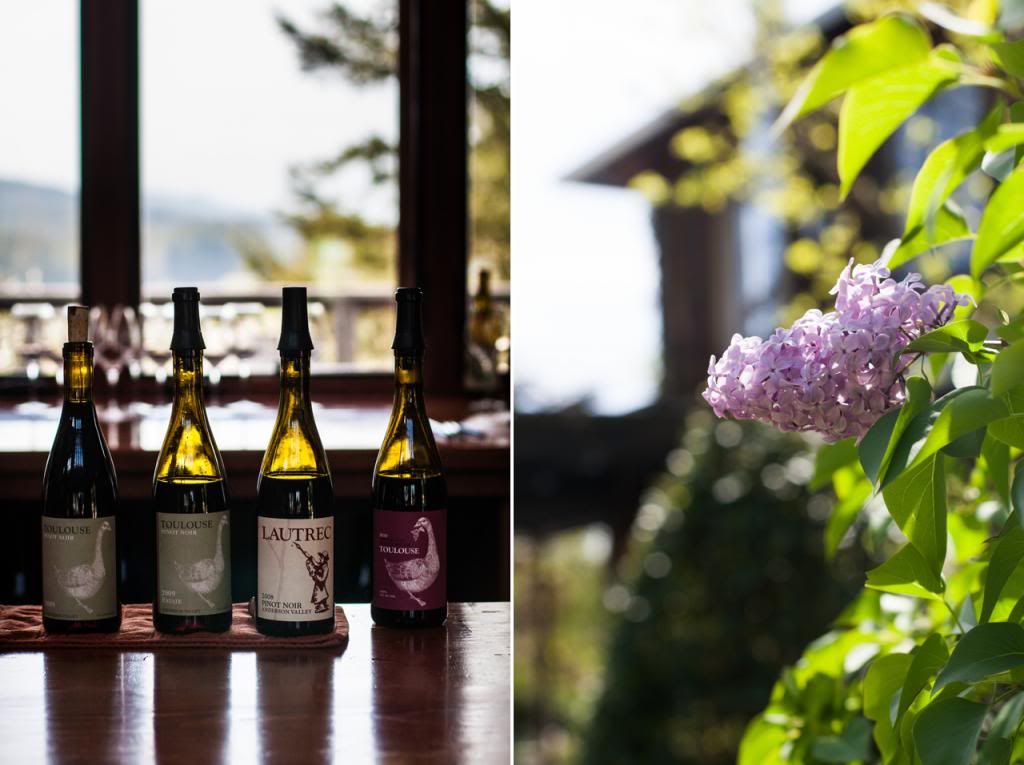 We parked back at the hotel, and with a frisbee in one hand, ice cream cone in the other, walked to the Anderson Valley Brewing Company Brew House to taste some beers. We tried all the ones we'd never had and Jeff was extremely fond of the Bourbon Barrel Stout, which is aged for three months in Wild Turkey Bourbon barrels.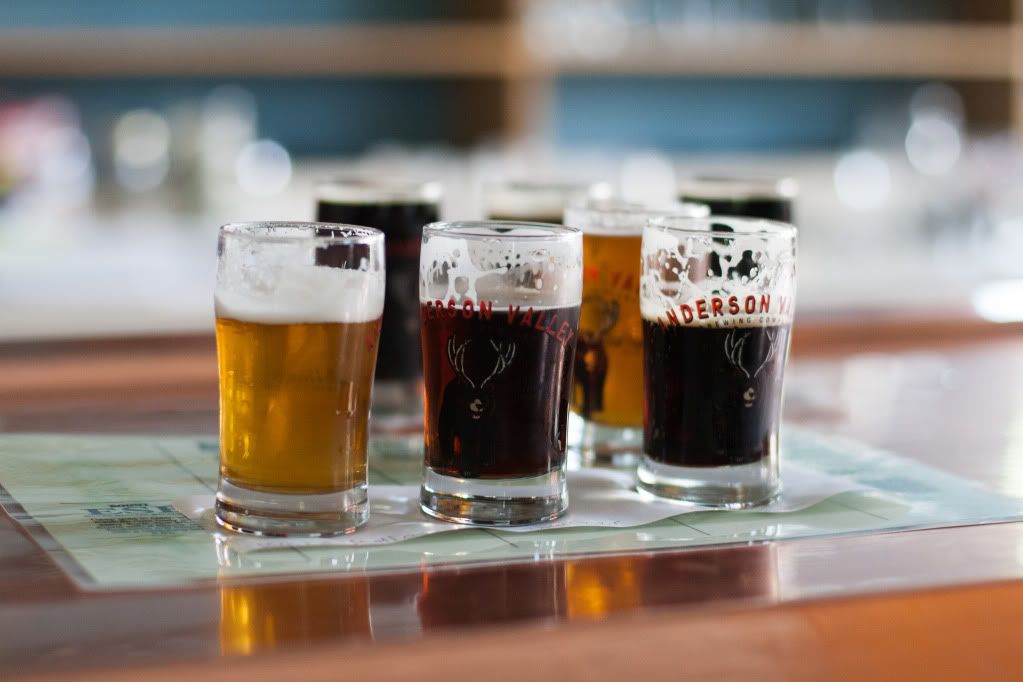 Arms full of bottles in brown paper bags, we walked back to the hotel for eats.
We dined at Table 128, the hotel's in-house restaurant. It was the best meal of my life.
It started with a bite of shiitake mushroom in puff pastry and a complimentary splash of rosé...Then there was a curried cauliflower soup with savory bread salsa crumbs and romesco sauce drizzled on top...A mixed baby green salad with slices of blood orange, ricotta salata, savory candied pecans and an apple balsamic vinaigrette...Roast duck leg over shiitake, farro grain and black olive topped with a fennel and fava bean tapenade...And lastly, early strawberry and rhubarb shortcake with warm cream sauce and orange caramel.
All of the flavors were so clear and developed. The soup was simultaneously subtle and surprising. I wanted a whole lot more of the salad, and I could have licked my duck plate clean. The textures were spot on, everything was cooked to perfection. And my shortcake came out with a candle on top.
I went to bed feeling filled to the brim, filled with delicious food, with love, beauty, peace, all those cheesy things and awoke Sunday morning to birds chirping. Great weekend. I'd do it all again.